5 Tips to Use This Holiday Break to Make the College Process Easier

If you're a high school senior, you may be at the stage of the college application process where staying very organized and planning way ahead can have an upside. Think lists and calendars. You need to be aware of what must be done and by when. With the holiday break just around the corner, you can get even more ahead of the game with these 5 tips for using holiday downtime to make the college process easier.
5. Get Focused and Organized
Making a list of what still needs to be done to get you in the right school sounds simplistic. However, the college application process can be complex and lengthy. Each step should be taken in timely fashion, or at least before it's too late. It's mostly about gathering and delivering answers and information – on time.
Here are some important questions to ask yourself:
Do you know the Free Application for Federal Student Aid (FAFSA) program deadlines?
Do you know the application deadlines for the scholarships you're targeting?
Do you know each of your college picks' application deadlines?
Do you know how and when to schedule campus tours such as the one the University of South Florida offers?
Do colleges you're interested in offer virtual tours?
Deadlines, deadlines, and more deadlines. To deliver the answers and records on time, having a college process to-do list and calendar is a must. No matter what grade you're in, there are timelines for the college process that apply to you, too. Start the college process early, and ask your parents and college counselor for help.
4. Push That Paperwork Where It Belongs
The holiday break 'tis the season of looming deadlines in the college process, especially for high school seniors on the hunt for scholarships. If you want the cash flowing in, get the applications flowing out.
FAFSA information also presents a time challenge, because FAFSA is a factor when it comes to colleges awarding aid. That means you should have your FAFSA facts in hand when your schools' financial aid packages hit your mailbox. Typically, you can expect those packages to arrive about the same time you learn you have been accepted.
The clock is ticking down on the SAT and ACT, too, especially for the procrastinators among us. If you are a senior and you haven't taken your SAT and ACT yet, schedule your tests immediately and study for them. Juniors have more time, enough for a holiday practice test.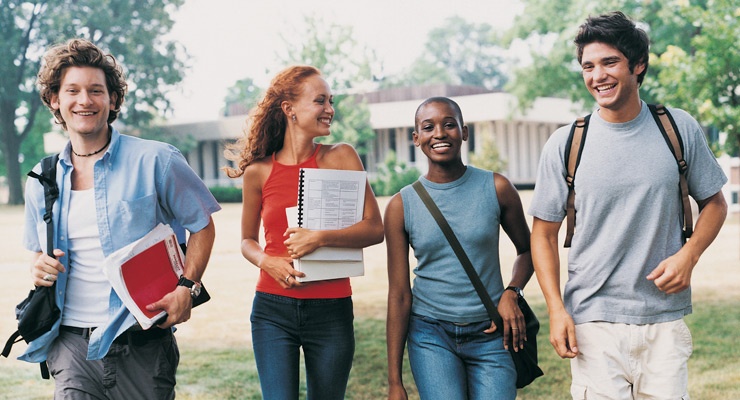 3. Tend to the Write Stuff
Some college applications require letters of recommendation, essays, and other supplemental information. If you're applying to a college that requires these types of documents in the application, it's important to get these completed as soon as possible.
Your letters of recommendation might be written by teachers, coaches, or college counselors. They stay very busy and might also be writing letters for other students. Ask the people you would like to write a letter on your behalf as early as you can. Make sure you give them plenty of time to write the letter and send it back to you, so you're not stuck at the last minute.
If you haven't already written your essays for the schools that require them, then it's time to focus and get them written. You want to have time to write, review, revise, and finalize your essays before sending them with your applications.
Not all colleges require letters of recommendation or essays. For those schools, spend time double-checking your applications for grammar errors and typos.
2. Kill Two Birds With One Stone
If you have drawn a blank on volunteer work entries for your college applications, could there be a better time to check that box? Volunteer opportunities are nearly endless during the holiday season.
There are food banks, toy drives, soup kitchens, and opportunities to volunteer at assisted living facilities, hospitals, and with community beautification efforts. If you have a special talent, such as playing a musical instrument or singing, you can find volunteer opportunities where you can spread joy using your talent.
You don't have to go far or look very hard to find great ways to serve the people in your community. In fact, your high school probably has a list of service work opportunities.
1. Grind Out Those Applications
If you're still narrowing the field of prospective schools, see if the National Association for College Admission Counseling has any college fairs scheduled near you. Hundreds of schools are represented at a single fair.
If you know where you're going to apply, get it done. Or at least get your applications started. For seniors, the application deadlines at most schools are looming. Getting the paperwork done now will free up time and ease stress in the final stretch of your high school career.
Use your winter break to visit colleges you're interested in or applying to. While it's best to tour a campus in person, many schools now have virtual tours you can take from home. On a campus tour, you'll learn about the college, its history, campus resources, organizations, and more.
If the University of South Florida is on your list of prospective schools, the admissions team is available online or by phone at 813-974-3350 to answer your questions.