Successfully Transition to College Life with These Tips

Few people face the beginning of college life without some degree of anxiety. That's a given. After all, the experience is akin to staring at the deep end of the pool from the highest diving board you've ever seen. You know you can swim, but you're afraid you'll land the worst possible way. Take a deep breath and make the jump, because you can successfully transition to college life with these tips.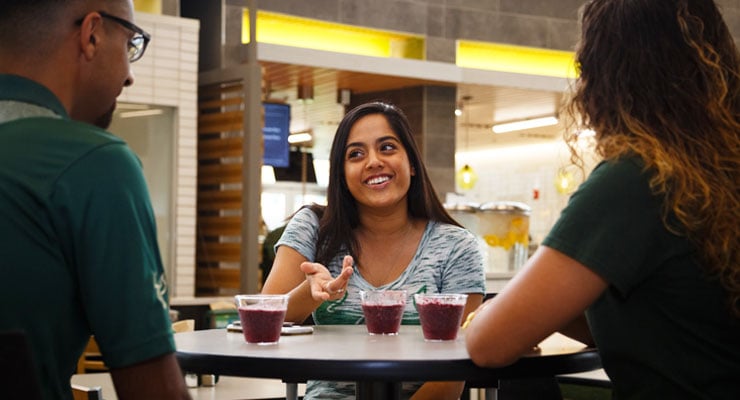 Sustain Your Mental, Emotional Well-Being
Common problems during the transition to college life are stress and homesickness, thanks to significant new challenges in an unfamiliar place. The keys to dealing with homesickness and coping with stress are relying on the support system (family and friends) you have spent a lifetime building, while establishing a new one in the community and campus you now call home.
Along the way, don't let little things become big problems, and don't let old problems get out of hand:
If you have a diagnosed condition, continue any treatment and stay informed on how to deal with it.
Roommates can become fantastic friends or huge problems. Take steps to ensure your shared living space is a comfort zone.
Identify challenges, from academic and social to financial and residential, and have a plan to deal with them.
Stay organized. Taking care of the little things in timely fashion makes the big things seem less ominous.
The first year at college can be overwhelming because of the surprisingly high volume of new experiences and responsibilities. Wise use of limited time and energy is one of your simplest and best defenses.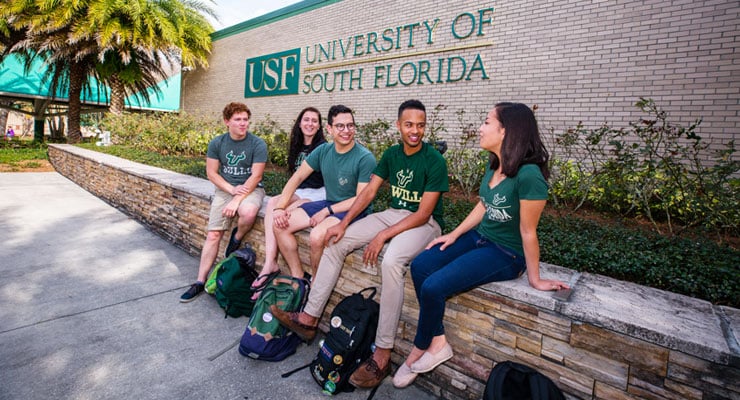 Guard Your Physical Well-Being
Everything changes in college, from who and what you know to where and how you eat, sleep and get medical care.
Schools take great care to make the transition about positive change, not loss, and they typically provide ready access to health care, recreation opportunities, and other health-related services. For some students, being responsible for themselves is the biggest challenge:
You are what you eat. Don't be a candy bar. Stick to a regular and nutritious diet.
Sleep becomes a luxury when students are overextended. Make time for sleep or your grades and health will suffer.
Most basic medical needs can be met on campus. Students with uncommon medical circumstances should research options for special care at college before school starts.
Dental and vision care typically can be dealt with during visits home, but ask your dentist and eye doctor for referrals to caregivers near campus just in case.

Identify and Use Campus Resources
Campuses typically have all the amenities of a small town, from clinics and counseling centers to chapels and recreation centers. These resources are intended to sustain and support, but they also can ease your transition to college life:
College learning centers can help with study habits and academic obstacles, dialing back a huge source of stress. Interaction with tutors helps, too.
Disability services offices can help students with disabilities arrange for assistive technology, accessible testing locations and numerous other services.
Hundreds of clubs and organizations, both secular and sectarian, intramural sports leagues, class-related interactions with peers, and peer coaching are some of the myriad ways to help you learn, get involved, and connect with people of similar interests.
Opportunities to pursue your favorite cultural, sports, social, and recreational activities are limited only by time.
Many colleges also offer programs specially designed to help new students transition into the community. For example, USF's New Student Connections sponsors:
Week of Welcome and First Fifty Days, campus-wide events designed to make you feel right at home.
Peer Advisor Leaders who help shepherd freshmen through their first year.
The Network, 10 interest-based groups designed to connect new students with the same interests.
CampU, an off-campus experience that helps students build friendships and gain the confidence to start their first semester.
Take It 1 Day at a Time
The advice is older than mud, but it can carry you through your freshman year and beyond. College students have to cram a lot into every day. To be successful, prioritize your tasks and methodically tackle them one by one.
It's OK if to onlookers you look like a small tornado ripping through one obstacle after another; what matters is that you don't lose sight of who you are and what your goals are, immediate and long-term, and that you don't approach those obstacles uninformed.
If you have questions about how USF helps freshmen transition to college life, the Office of Admissions is always ready with answers. You can contact us online or by phone at 813-974-3350.