Questions to Ask on a Campus Tour

Make those campus tours of your target colleges as beneficial as possible by doing the research necessary to answer these and other questions before you go. The knowledge you gather will help you craft a more relevant (to each school) list of questions to ask on a campus tour.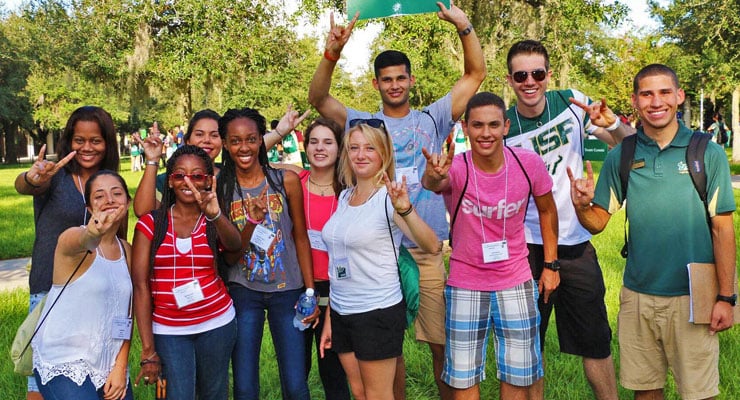 Freshman Experience
What is the freshman retention rate?
Is there a learning community or comparable academic support system for freshmen?
What steps are taken to engage freshmen on a personal level and involve them in campus life?
Major Issues
When do you have to declare a major?
Is the major you want oversubscribed?
Are academic options broad enough to accommodate a change of heart on majors?
Teachers and Numbers
What is the student-to-faculty ratio?
Is there an average or cap for introductory class sizes? Upper-division class sizes?
How prevalent is the use of assistants, and are professors easily accessible?
Life on Campus
What activities/entertainment does the campus offer?
What types of on-campus housing are available?
Are there adequate campus services, from clinics and gyms to study centers and dining facilities?

Support Systems
Is there a mentoring program?
Are there school resources for finding jobs on and off campus?
Does the school have career and job-placement services?
The College Town
Is the community student-friendly?
Are affordable student rentals easy to find off campus?
What are the community's nightlife, culture, and entertainment offerings?
Download Your Free Guide to Questions to Ask on a Campus Tour Here
If you want to tour USF, go online to schedule one or take a virtual tour. For enrollment questions, the Office of Admissions has answers. Contact us online or by phone at 813-974-3350.