What High School Classes Do Colleges Look for on Applications?

College admissions screeners focus on the types of classes applicants chose in high school. They also consider context, trajectory, and outcome. Did the student: A) Deliver a transcript signaling progression toward a goal and grades that show academic potential? B) Build a solid foundation of core courses? C) Take challenging courses? D) Take on academic challenges throughout high school? So, let's unpack a four-part answer to a complex question: What high school classes do colleges look for on applications?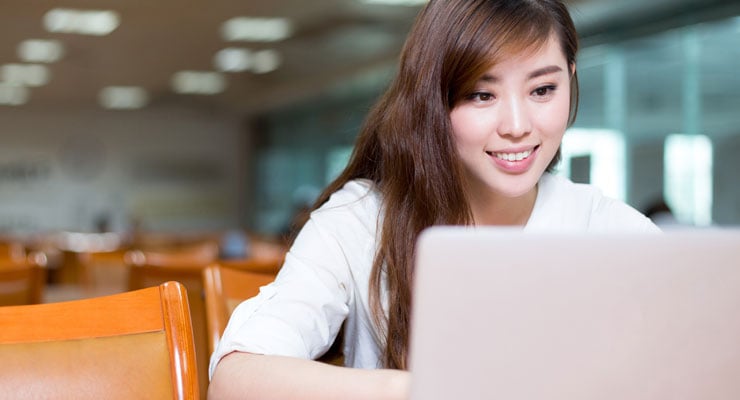 Some Classes and Grades Matter More than Others
So, you're waiting for responses from your target colleges and feel pretty good about your chances because you have above-average grades and standardized test scores.
Now ask yourself these questions:
How were your grades in core courses? Schools often will pay more attention to them than GPAs, which typically are weighted.
Was your course selection well-rounded? Most top schools use a holistic approach to admissions. Core courses matter a lot, but your choice of electives paints a picture, too.
Did you push your school's academic envelope? Your counselor likely will inform your targeted colleges about challenging academic opportunities available at your high school and whether you accepted them.
Did you focus on finishing strong or on your social calendar when picking senior year classes? Colleges want performance and consistently challenging coursework.
Core Courses Are the Heart of a Healthy Transcript
Math, science, social sciences, foreign language, and English are the pillars of a high school's core curriculum. In the eyes of admissions officers, core courses are what make or break a transcript. These are the high school classes colleges look for on applications.
Here's one version of a typical college-bound high school student's course load calendar in those areas over four years: English, four years; math, three years; science, two to three years; social sciences, two to three years; foreign language, two to three years.
The online Glossary of Education Reform says that "in some schools, the core course of study may also entail additional credit requirements in specified subject areas, such as the arts, computer science, health, physical education, and world languages."
Colleges' course expectations beyond the pillars of the core curriculum for the typical high school student commonly include two to three years of different subjects, such as art or music. According to ThoughtCo, "additional years of math, science, and language will be necessary for you to be a competitive applicant" at many selective colleges and universities.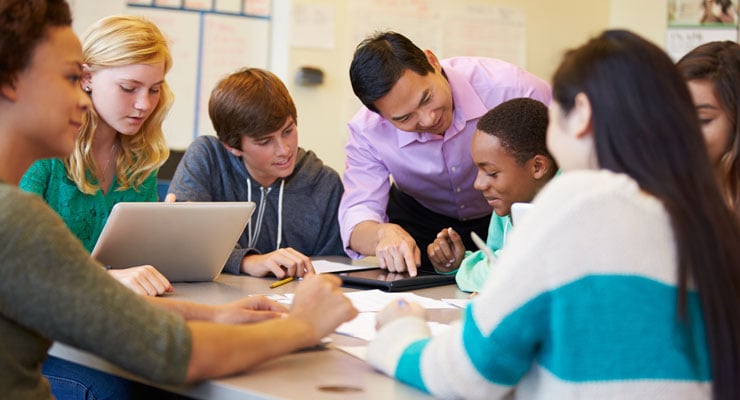 Challenge Yourself
Honors, Advanced Placement, and International Baccalaureate entries on a transcript are eye candy for admissions officers. They are signs that the student is willing to accept challenges.
The advanced courses are good choices that enrich students academically and economically, but there are some caveats:
Focus on core subjects. These carry the most weight.
Don't overextend. Honors, AP, and IB credits only look great on a transcript if the accompanying grades do, too.
Leave time to excel in mainstream classes and explore the extracurriculars that will define you as a person.
There are no official guidelines on how many advanced classes you should take, but educated guesses are available. Here are recommendations on the right number of AP classes for each of three categories of colleges:
Most selective schools (top 20): seven to 12
Selective schools (top 100): four to eight
Less selective schools: one to five
It's also worth noting that you don't have to take AP classes to take AP tests, and there are workarounds if your school doesn't offer AP courses.
Start Strong; Finish Strong
Your transcript shows the courses you take and when. In essence, it maps decisions you made throughout high school, the level of the challenges you were willing to accept, and the outcome. Yes, advanced courses are out of reach for most freshmen and often for sophomores, but the classes chosen in the early years can show foresight and preparation.
Starting strong enables you to finish strong in your junior and senior years. The senior year performance is particularly important. College admissions personnel will be looking for follow-through when they scan your application – your scholastic trajectory. If you lighten your senior year workload so you can savor the senior experience, they will notice. Colleges are looking for people who execute, are likely to succeed, and bring value to their campuses.
If you have questions about the USF application process, the Office of Admissions is always ready with answers. Contact us online or by phone: 813-974-3350.