How to Prep for the SAT and ACT in 3 Easy Steps

During your junior and senior years of high school, you will take college admissions tests, such as the SAT and the ACT. Colleges use these test scores to help them make admissions decisions, so you will include them in your applications. As with any test, you want to prepare for it and do your best. Here are some tips for how to prep for the SAT and ACT.
3. Take Preliminary Tests
Test taking is a skill you have to learn. It may appear that some people are naturally good test takers, but you can become stronger as well.
Before you take the SAT or ACT, take introductory tests, such as the PSAT/ NMSQT, PSAT 10, PSAT 8/9, and PreACT. These preliminary tests introduce you to the test format.
In fact, the PSAT is also known as the National Merit Scholarship Qualifying Test (NMSQT). While preliminary test scores aren't reported to colleges and don't affect your high school grades, the PSAT/ NMSQT helps determine your eligibility for a National Merit Scholarship. So, it's still important to take this test seriously and do your best.
Often, high school students take the PSAT in the fall of their sophomore or junior year. It's recommended that students in tenth grade take the PreACT.
Make sure that when you take any of these practice tests at home, you follow the same time guidelines as the real tests. Doing this helps you learn how to manage your time in each section.
2. Prep for the SAT and ACT Early
Starting your prep for the SAT and ACT early gives you plenty of time to identify your strengths and weaknesses in each test. Then you can focus on improving the weaknesses and maintaining your strengths.
Having an early start to your prep also gives you an advantage because you will have more time to find a test prep tutor or program. A tutor or test prep program can help you address your specific needs. You'll be able to get answers to your questions as soon as you encounter something you don't understand.
There are a variety of practice tools available to students, and many of them are free, personalized, and available online. However, there are some practice materials that you have to buy, such as SAT and ACT study books.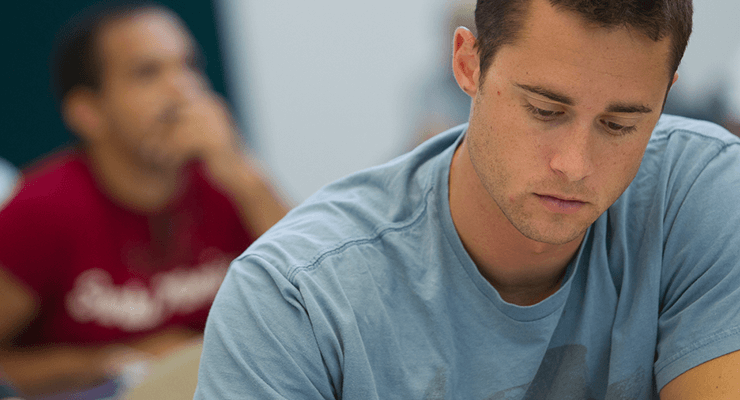 1. SAT and ACT Test Day Tips
Test day has arrived, and you might feel nervous. This is completely normal. Remember, you already have a head start because you started your SAT and ACT prep early.
Here are some test day tips that will relieve some anxiety and help you get your best score:
Know where your test center is located. Print directions to the test center and review them before test day. Ask your parents to review the directions with you if you are unsure of the location.
Have test day materials ready to go. Place your admission ticket, identification, acceptable calculator, No. 2 pencils, and erasers on your desk or table before you go to bed. They'll be ready for you to grab easily the next day
Set your alarm with extra time for you to get ready, eat a good breakfast, and grab a snack, like a granola bar. Leave early, so you have an extra time cushion in case of delays.
Get a good night's sleep. Do not cram for the test; it will only stress you out and keep you up. You've done your studying. Now, take some time to wind down, relax, and sleep.
Arrive at the test center early, so you have time to relax before your exam.
Use the entire time provided. If you're a fast test taker, go back over each question to check for simple mistakes.
Have confidence in yourself. You've prepared and practiced. You've studied hard in your high school classes and on your test prep. Remember, you have what it takes, and you can do this!
What's Next?
Your school's counselor is another great resource for you and may have more tips and recommendations. With these tips on how to prep for the SAT and ACT, you'll have the tools you need to get your best score possible.
Remember, you may need to take the SAT and ACT twice. This is normal, and often, students test better on one or both tests the second time. Many colleges recommend you send your most up-to-date test scores to them.
At USF, we use superscoring, which considers your highest submitted scores across all SAT and ACT test dates. Our final admissions decisions will be made using your highest cumulative scores. So, make sure you send us your new test scores each time you test. You can learn more about USF's GPA and test requirements as well as other admissions information on our website.
Have more questions about USF and our admissions process? Our dedicated team of admissions recruiters are standing by and ready to help you. Contact us or give us a call at 813-974-3350.