Top 3 Types of Admission Decision Letters

You've taken your SAT and ACT, narrowed down your list of schools, and applied to your top choices. Now, you are waiting to hear back from the schools where you applied. While it's hard not to worry, remember that you have put your best foot forward.
We recommend continuing to learn everything you can about college and the admissions process while you wait. There are a few different types of letters you could receive, but here are the top 3 types of admission decision letters you can expect.
Deferred Admission Letter
Think of a deferred admission letter as a "we need more time" letter. A letter of deferred admission means that the college needs a little longer to review your application. You may be asked to send additional documents to include in your application as well.
If a college asks you to provide additional materials, send everything the college asks for in a timely and respectful manner. Remember, deferment does not mean that something was wrong with your application. In fact, it's the opposite, and the committee thinks your application is strong enough to keep considering it.
You might be wondering about how a deferment letter could impact early action applications. There's no need to worry. If you applied early action and received a deferment letter, most colleges will move you from early action into the regular admission deadline.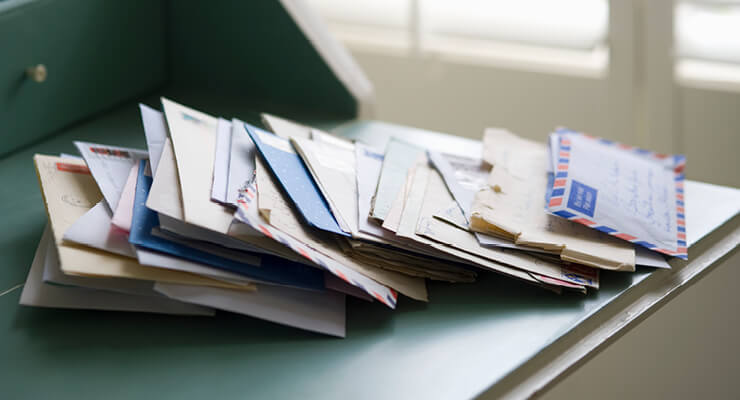 Denied Admission Letter
Understandably, these are the letters that nobody wants to receive. It always stings to receive a letter of denial.
You may feel angry, upset, and even embarrassed. It's normal to feel these emotions. Remember, being denied admission to a college is not a poor reflection on you in any way. A denied admission letter means that you and the school might not be the best fit for one another.
While it'll be hard to see the silver lining after receiving this kind of decision letter, it's important to remember that other opportunities might open up for you. For example, another school where you applied may send you an acceptance letter with information about a scholarship.
Although you put many hours of hard work into finding and applying to your ideal school, you have to try to keep an open mind about attending another college where you can receive a fine education. A great college opportunity could be just around the corner, so you don't want your initial disappointment get in the way of new options.
Accepted Admission Letter
Acceptance letters are the admission letters that everyone wants to receive. These letters may include information about next steps, deadlines, scholarships and awards, special programs, and more.
You may receive admission to more than one college. In that case, you will need to consider all your options and decide which college you think is the best fit for you, both academically and financially. Take into account any scholarships or awards, financial aid, and special programs the colleges are offering.
It's also a good idea to visit the college if you haven't already, so you can check out the campus and the atmosphere.
What Kind of Special Programs Should You Consider?
Many colleges offer special academic and housing programs to help you excel in your studies and meet peers who share similar interests. At USF, student success is our top priority. We strive to provide our students with every possible opportunity to learn, grow, and succeed. If you received an acceptance letter from USF, then congrats! Here are some programs you might want to learn more about:
USF Honors College
If you received an acceptance letter from USF, you may have received information about the USF Honors College. The USF Honors College offers its students a one-of-a-kind learning experience and the personalized attention of a close-knit community.
Students in the Honors Program benefit from small class sizes and discussion-based classrooms. Honors classes include students from a variety of different majors with unique and creative views.
In addition, Honors students have the opportunity to live in our on-campus housing option called the Honors Living-Learning Community (LLC). The Honors LLC is a way for Honors students to develop their academic and extracurricular interests. The Honors College also hosts programs and activities related to a wide range of topics, such as career exploration, networking, and connecting with Honors faculty.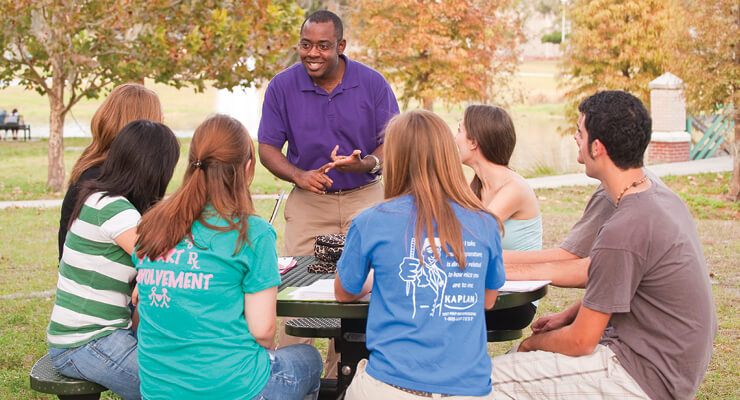 USF Summer ACE Program
You may have received a summer term acceptance letter from USF even if you applied to start in the fall term. The USF Summer ACE Program is specially designed with you and your success in mind. ACE stands for Academic and Cultural Engagement, and its purpose is to help you transition from high school to college as a new incoming freshman.
Starting college can be overwhelming. You could be moving away from home, going to a new city or state, living in a residence hall, and starting college-level coursework all at once. But, when you start college in our Summer ACE Program, you're supported through this transition.
The benefits of the Summer ACE Program include starting college when the school is less crowded, getting a head start on your required coursework, studying abroad, participating in social activities, and getting to know the Tampa area and USF campus.
Stay Focused
Remember, you need to stay focused on completing your senior year with academic excellence. An acceptance letter is often dependent on you continuing to make good grades during your senior year. Don't let the anticipation of college distract you from continuing to study hard, participating in extracurricular activities, and spending time with friends and family. Senioritis is a real thing, so remember to stay focused on your goals.
Our USF admissions advisors are happy to answer your questions about the USF admissions process. Contact us or give us a call at 813-974-3350.