What College Students Wish They Knew When Applying to College

Applying to college is no easy task. There are tons of questions to answer about unfamiliar issues, and you quickly realize that you need more help than you thought. We talked to high school students about some of their biggest issues with the application process, and then we got some college seniors to answer several questions that arose about what college students wish they knew when applying to college.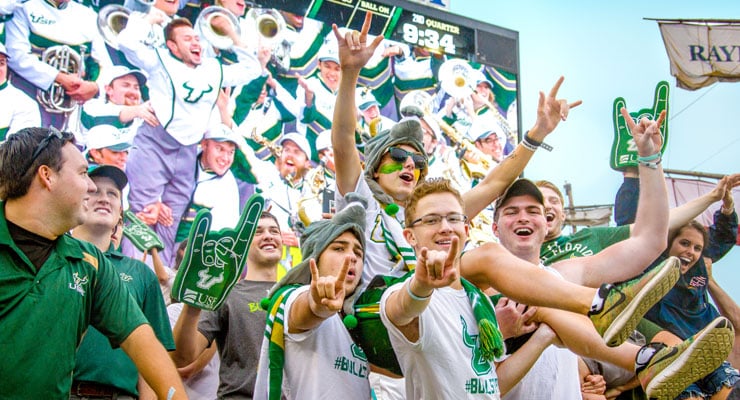 What Kind of Financial Aid Can I Get?
Let's be honest, college is expensive, and not everyone has the money for it. Some parents just aren't able to completely cover or even help pay for tuition, housing, and expenses.
Financially challenged high school students need to know that there are ways to support a college experience. In short, needing financial help is a common problem that many people overcome. So, don't feel like you're alone.
Lela – College Senior
"There are so many different ways to get financial aid for college. Firstly, it is so important that you fill out a FAFSA application every year. You can check online to see which scholarships are available for in-state schools, such as Florida Bright Futures for Florida resident students who meet the academic requirements. You can also apply for scholarships and grants (both are free money) directly through the university you get accepted into."
Beyond what you can secure through the Free Application for Federal Student Aid and scholarships, loans are an option for covering college expenses. But loans must be repaid after graduation, so be sure to consider all your options.
Schools are equipped to help students tackle financial issues, too. USF's University Scholarships & Financial Aid Services is a good example.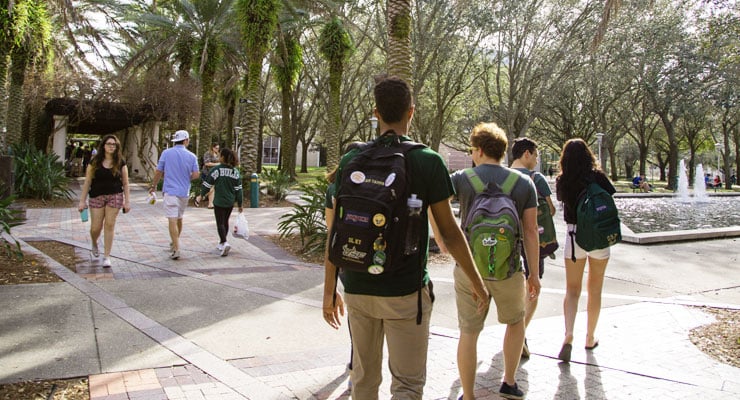 What Is a Personal Statement Essay?
You've gotten through the application portion, but now you're mired in the personal statement section of the application. Many high school students find the essay challenging.
Megan – College Senior
"I graduated high school with average grades, so I was worried that I wouldn't be accepted. In my personal statement, I wrote about my extracurricular activities, hobbies, interests, volunteering, and my future aspirations. I honestly believe that if you are able to write a grammatically correct and interesting personal statement, you should have a positive outcome."
While not all college applications require a personal statement essay, keep in mind that personal statement essays are an important part of your application for the colleges that require them. They are a snapshot of your life that can give the application reader a reason to put your paperwork in the "accepted" file.
The goal is to make yourself stand out, but you don't have to have been in the Olympics to have something worthwhile to say. You can score a gold medal with a clear and compelling presentation of seemingly mundane events that deeply affected you.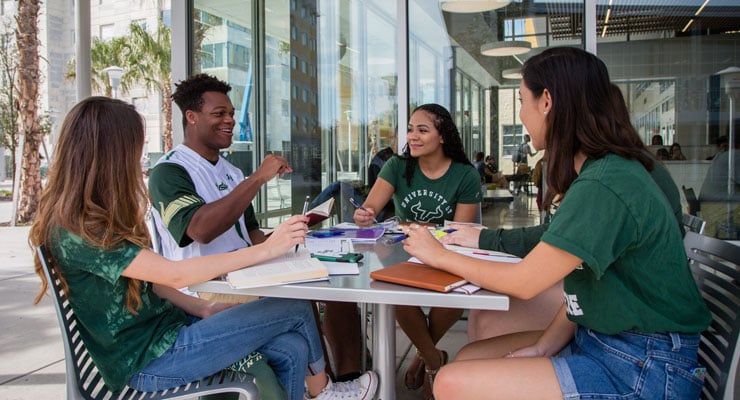 Should I Select a Major During the Application Process?
Picking a major can be difficult for high school and college students alike. With no experience, it seems impossible to know what career path to take.
Some schools do ask you to identify a major during the application process, but lots of students don't make the call until they've logged some college time.
Marielle – College Senior
"If you don't feel like you know what you want to do, then don't pick a major. The first two semesters of college are basic classes that almost all majors have in common, so don't feel any pressure to pick a major. In my own experience, I went into college with one major and then changed my major in the second year. You just end up having experiences that change your mind, so don't stress about it."
Should I Apply if the Odds Are Against Being Accepted?
Every student is different. Some have good grades but no extracurricular activities, and vice versa. Good grades don't guarantee admission, and bad grades don't mean that you won't be accepted.
The short answer here is that you should apply to the schools that interest you, regardless of grades and extracurriculars. Schools base admissions decisions on more than grades and test scores.
Is College Worth All the Trouble?
Heck yes! Going to college is a once in a lifetime experience. Beyond the education, you'll have successes and failures, make lifelong friends, learn valuable life skills, and discover so many things about yourself.

Start applying as soon as you can. Give yourself plenty of time to perfect your applications and personal statements and explore majors and financial aid options available at the schools that interest you.

If you have questions specific to USF's application, the Office of Admissions always is ready with advice and answers. Contact us online or by phone, 813-974-3350.