Valuable Life Skills Learned in College

Your higher education curriculum doesn't end when you leave the class and shut the textbook. In fact, some of your most important life lessons come after the college lecture ends. Nobody will be looking over your shoulder to make sure you finish your homework, eat right, and get enough sleep. You're on your own, and all your victories and defeats fall squarely on your shoulders. That can seem scary at first, but there are numerous valuable life skills learned in college that will prepare you for your transition to a career.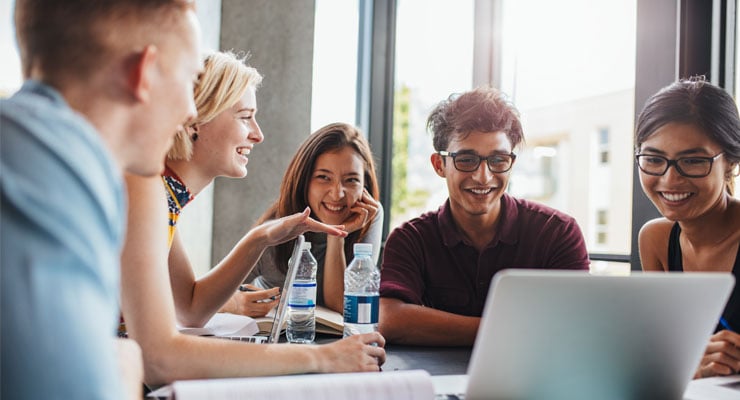 Handle Money like an Adult
From student loans to credit cards to just ordering takeout pizza, college shifts a lot more financial responsibility onto your shoulders. This is probably going to be your first extended period of time on your own without a parent to guide you how to spend wisely. However, experts recommend you come equipped knowing a few important money basics:
Keep Your Finances Secure: Dorm living doesn't just put you at risk for having your items stolen. It can put your identity in jeopardy as well. Ensure all credit cards, debit cards and banking details are locked away, along with any other important documents listing your social security number or personal details.
Learn to Budget: There's no end to the financial temptations you'll encounter in college: meals out, road trips, social activities. The key is to set boundaries and ensure you stay within your spending limits with a written budget.
Know the Difference between Needs and Wants: Knowing the difference between a need and want allows you to prioritize how to spend your money. You may want to attend that concert, but you need to buy that textbook to pass the class.
Hone Your Time Management Skills
Like money, your time is a finite resource you need to wisely manage in college. This is when you learn to prioritize those activities you need to do versus those you want to do, all while fighting off the peer pressure you may receive to "just skip that class" or "do the homework tomorrow." Remember, college classes are much more challenging than high school. You'll likely need to devote much more time to studying.
You need to develop a system and account for all the important academic, work, and outside obligations you can't miss. That doesn't mean you need to become a college robot that eats, sleeps, studies, and attends class. You also need to schedule time to de-stress after class, socialize, stay fit, and sleep. However, learning these vital time management skills will allow you to fit everything in, so you're not left scrambling right before a due date.
Carry Yourself Professionally
Will you wear business formal clothing and carry a briefcase to class every day? Probably not. But college is an important time for you to learn how to dress, speak, write and carry yourself like the professional you will soon become. Other important skills include day-to-day employment essentials, such as working on a team, handling big projects, and staying organized.
If you don't develop these skills while in college, you could be in for a rude awakening once you enter the workforce. These skills won't just come in handy when you're in your career. Interviewing for your first professional job will also force you to summon your workplace etiquette, so start preparing now.
At USF, students can take advantage of Career Express, a free service that allows you to discuss job search strategies, get resume and cover letter help, practice your interview skills, and much more. USF Career Services also helps students find employment opportunities in college.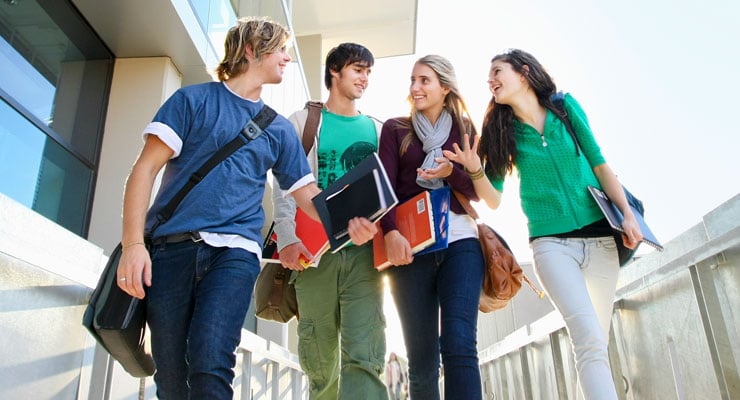 Connect with Individuals from Different Backgrounds
Unless you grew up in a major metropolitan area, chances are your home community included mostly individuals from a similar background with a shared culture and language. If you're attending a major university, however, you can kiss that cultural homogeneity goodbye.
At USF, we welcome students from more than 120 countries across the globe. Your odds of completing your college career without working, studying, or living alongside someone with a very different background than you are slim to none.
One of the allures of the college experience is breaking out of your comfort zone and experiencing new cultures, cuisines, and traditions. Understanding and embracing new cultural perspectives in college is a fantastic opportunity before you enter the workplace and are expected to do it.
Gain a Global Perspective
Making friends from another country teaches you about a different culture. Spending time in a different nation lets you live it. College offers you the chance to broaden your perspective and gain an appreciation for other cultures through study abroad. This is one of the only times in your life that you won't be bogged down by family and career obligations. Don't let this opportunity slip by. While you're away in a new place, you may just learn a few things about yourself.
At USF, study abroad is encouraged for all students. Our exceptional program includes trips of various lengths to more than 25 different countries. Programs range from one week to one year and offer academic credit. Some students even receive scholarships for studying abroad.
Get the Support You Need
Feeling overwhelmed by the transition to college? Don't worry. At USF, we offer a variety of college resources to support you throughout your academic career. Colleges want you to succeed, so never hesitate to seek help if you're struggling to adjust.
Our USF admissions advisors are happy to answer your questions about the USF admissions process, so contact us online or by phone at 813-974-3350.