How to Apply to USF with These Easy Steps
Completing college applications can be a frustrating and confusing process, so we want to help make the USF application process as easy as possible. Whether you've started your application or not, you can follow these easy steps for how to apply to USF to streamline the process.
Finish Your Application
We look forward to getting to know you better and seeing how you'll fit into our community. In order for us to do that, we need you to complete and submit your USF application. Log in to the application portal to start. Keep reading to download our free USF application guide.
Submit Missing Documents
To complete your application, we need to have all required supporting documents. This is an admissions requirement that often takes students longer to complete, so it's good to start gathering these documents as early as possible.
Official Transcripts
High school students need to ask their high school to send their official transcripts to USF electronically. If your high school cannot send your official transcripts electronically, please mail them to the following address:

University of South Florida
Office of Admissions
4202 E Fowler Ave, SVC 1036
Tampa, FL 33620



GED students need to request an official transcript through GED Testing Services.

Home School Students must complete our USF Home School Transcript Template if an official transcript is not available.
Official SAT or ACT Scores
Request your official SAT scores from The College Board. Our school code is 5828.
Request official ACT scores from ACT, Inc. Our school code is 0761.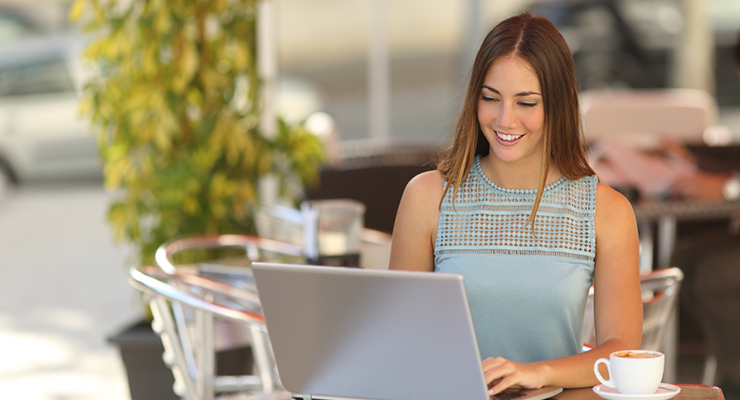 Immunization Compliance
All students new to USF must sign the Medical History Immunization Form, submit proof of two MMR vaccines received after your first birthday or immunity to Measles (Rubeola) and German Measles (Rubella). In addition you must provide either proof of immunization against Meningitis and Hepatitis B, or a signed waiver declining these two vaccines. A Tuberculosis screening is also required for students that applied to USF using an international address.
Visit your OASIS account for a detailed explanation of the requirements and to view your immunization status.
Check Your Application Status
Once you have submitted all required documents, you should keep track of where you are in the application process to avoid any roadblocks. You'll be able to see what items we have received, what items are missing, new information, and when an admission decision has been made.
Here's how to check your application status:
Login to myUSF with your Net ID and password
Go to OASIS (Online Access Student Information System)
Click the Student tab
Select Admissions
Click on "Check My Application Status"
Submit Additional Information (If Requested)
Sometimes, we need a little more information, so we can get to know you better. If we ask you to complete an admission form, please submit it and any other requested materials to us promptly. This will help keep the process moving along.
Visit USF In Person
While not technically a requirement for admission, we strongly encourage everyone to see what USF offers by At our on-campus tour, prospective students and their families will get to see our beautiful campus, have questions answered, and to learn more about what it's like to be a USF Bull.
On-campus visits include a student-led tour of campus by our Green & Gold Guides. You'll get a view of our top-rated academic facilities, residence halls, dining options, student support offices, high-tech recreation center and other points of interest. Tours also include an information session where an admissions professional will discuss the university, admissions requirements, financial aid, scholarships, residential life and more.
Important Dates and Deadlines
Keep these important dates and deadlines in mind as you complete your USF application.
November 1 – Preferred application deadline
January 15 – Deadline to apply for admissions scholarships
March 1 – Final application deadline
Download our USF Application Guide to help you make sure you completed all parts of your application.
Our USF admissions recruiters are happy to help you during any part of the USF application. If you get to a section that you're not sure how to complete, give us a call and let us help. Our dedicated team of admissions recruiters will be happy to guide your through your USF application. Contact us or give us a call at (813) 974-3350.