The Cost of College: Ways to Compare School Cost

When evaluating the cost of college, it's common to gauge affordability with a quick glance at the tuition. While this is one of the most important ways to compare school cost, it also fails to take into account commonly overlooked factors that can add up.
There are some online tools that can help give you an overview of the projected cost of attendance and aid, but they may not include some of the less-obvious variables. Here's our list of the direct and indirect educational factors that you probably haven't considered when looking at the cost of college.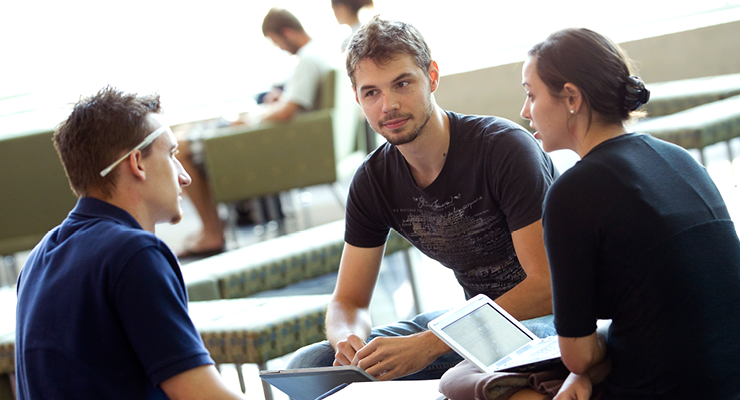 Tuition and Fees
Yes, tuition and fees are still a great place to start when looking into the cost of colleges, but you need to make sure you're comparing apples to apples. This includes not only considering value, reputation, and private versus public tuition, but your residency status as well.
For most public colleges, out-of-state tuition is higher than in-state tuition. To help evaluate whether the added cost of an out-of-state college is worth it, find a similar in-state school and then compare the tuition rates. Even if that out-of-state school still looks like a good value, you need to factor in travel expenses, such as gas or plane tickets, when projecting your costs.
Student fees are another commonly overlooked item that can drive up your college cost. Many higher education specialists have pointed out that since 2000, these fees have not only grown in amount, but quantity as well. These overlooked costs often fall under the categories of technology, library, and athletics. Although many of these fees are relatively small at a few hundred dollars, they can add up quickly and be a shock when you get your bill.
Financial Aid, Scholarships, and Work Study
Is the school known for its generous loans, grants, scholarships and work-study opportunities? Relatively high cost of attendance could be more than made up for if the college offers big student aid packages. Most schools publish their award figures. Do some research to see approximately how many students are awarded aid. For instance, at USF in 2014-2015, over 25,500 of our students received financial aid.
Federal work-study can also play a role in your attendance at a college by offering a steady source of income to cover expenses throughout the semester. Don't expect your part-time job to take a big bite out of your tuition costs, though. These jobs typically don't pay much over the minimum wage, and there's a cap on the number of hours you can work. It's also important to realize that not all schools participate, so check with each financial aid office to be sure.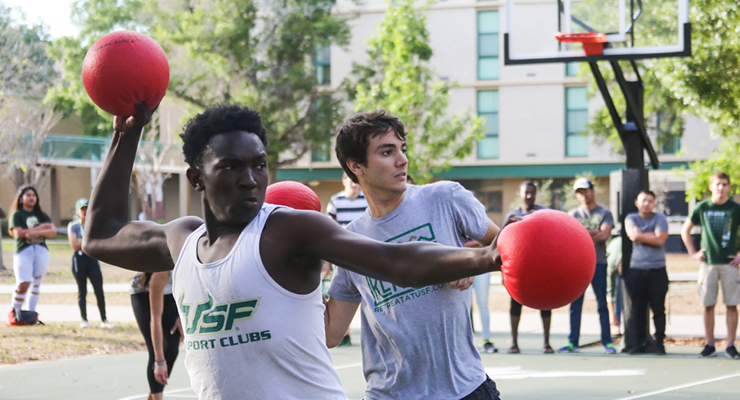 Room and Board
Will you live on campus or off?
Does the area surrounding the college offer affordable off-campus living?
What meal plan will you purchase?
Will you need to factor in groceries and utilities if living off campus?
These are all big housing questions that can dramatically change your cost to attend a college. Many schools also have strict underclassman requirements for on-campus living. Make sure to take all of these factors into account when adding up your total cost of attendance projections.
You may think you can save big by living off campus, but there's a good chance you haven't factored in all the additional costs that come with living on your own for the first time. This includes the fact that you'll be paying off-campus rent even if you're not at school for summer and winter breaks.
Campus Life and Miscellaneous Expenses
You want your college career to be more than schoolwork. Making lifelong friends, trying new activities, and enjoying a fresh place are big parts of your college career, but it's important to recognize where these extracurricular activities can take a toll on your budget:
Vehicles—parking permits can be hundreds of dollars a year, and you'll have gas and insurance to pay, too.
Greek Life—these dues, fees, housing costs, and associated expenses can add up quickly. Plus, the time commitment can limit your ability to earn money working.
Campus Clubs—fees can be nominal at under $20 per semester or significant depending on the activity and equipment required.
Questions about determining your cost of college? Use the USF Cost Calculator to get an idea of all the expenses you should factor in. Our USF admissions advisors are also happy to answer your questions about available grants, scholarships, and work-study opportunities. Contact us online or give us a call at 813-974-3350.