Written by: Emily Young // May 26, 2020
---
Last updated: Jun 4, 2020
Hello, Quarantined Class of 2020: You're living through a bizarre time. Like many of the nearly 4 million high school seniors in America, you've said goodbye to commencement ceremonies, proms, senior parties, sporting events, and end-of-year trips. Is it a huge bummer? Yes. But with a little creativity, you can still make the end of your senior year unforgettable. We'll show you how to connect with friends, acknowledge your accomplishment, and throw an awesome graduation party — all while safely social distancing. Here's how to celebrate your virtual high school graduation during the coronavirus crisis.
Remember, You're a Hero
First, we want to thank you. You gave up your senior year experiences (dancing at prom, throwing a graduation party) to save someone's life. You don't know who that person is, and you probably never will, but you can be certain that someone, somewhere is still breathing because you didn't walk across a graduation stage. By staying at home and social distancing, you are helping prevent the spread of COVID-19. That makes you a hero.
Let Yourself Grieve
Just because social distancing is the right choice doesn't mean it's easy. Give yourself permission to grieve what you've lost this senior year. Your sadness is real, and it's important to acknowledge it before you move on. Follow these tips from a psychologist quoted in the New York Times:
"Acknowledge your grief." (You can say to yourself, "I am sad that I didn't get to graduate with my classmates or go to prom.")
"Stay in the present." (It's OK to feel sad about what you've lost in the past, or worried about the future, while also noting the good things in the present.)
"Let people experience loss in their own way." (Don't compare your grief to others'. Your BFF might be spending lockdown by doing daily sit-ups and learning a new language. That doesn't mean they are "doing quarantine better"; it just means they're grieving differently than you are.)
Please know that if you're struggling with intense feelings of sadness, people are ready to help. Consider talking to a mental health counselor or call this lifeline: 1-800-273-8255.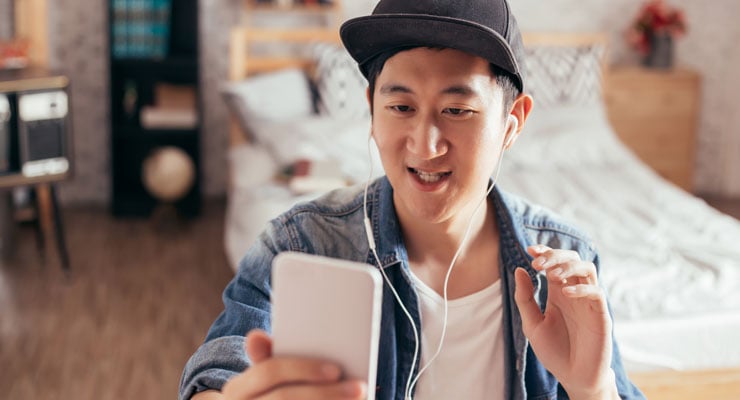 Reach Out to Others
You're not the only one who has lost their graduation plans. Think of how you can brighten your classmates' days while safely social distancing.
This will make you feel better, too. "The surest way of experiencing more happiness in our lives is to focus on the happiness of others," explains this mindfulness video.
Acknowledge Your Accomplishments
Graduation ceremonies help you say goodbye to one stage of life and prepare to enter another. You can't easily recreate your commencement, but you can acknowledge your achievements and get inspired for your future: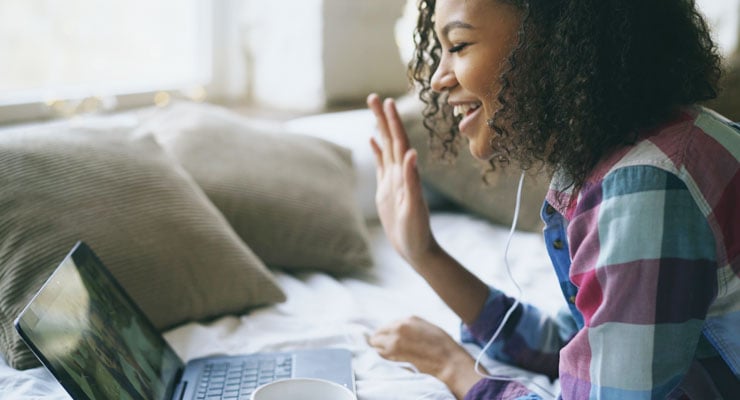 Celebrate with a Virtual Party
The best thing about graduation ceremonies? The parties that follow. With virtual hangouts, you can still see your friends and celebrate in style.
The Tech
After spending this many weeks in quarantine, you've probably already got a favorite video conferencing tool. If not, here are your best (free) options:
The Cost
How much you spend is entirely up to you. You can choose to purchase an online game, some decorations, and snacks, or you can throw a totally free virtual party.
(Bonus: If you have unused party funds, treat yourself to an item that makes quarantine life more bearable, like a video game or a cozy new duvet cover for your bedroom.)
The Activities
Visualize your ideal night. Now translate it into the virtual world:
The Decorations
Choose bright decorations that show up well on a computer monitor. "You want your guests to actually be able see everything through their screens," explains this CNN article. "Colorful banners and backdrops, fairy lights, and balloons will all make your space feel more festive."
The Party Itself
Awkward moments might happen. Don't panic if the Zoom meeting fails halfway through or you spill a cup of tea on your laptop in the middle of your game night. (No, no, this didn't just happen to us. We're definitely not speaking from personal experience.)
Tonight doesn't have to be perfect. Right now, everyone is glad to have any social connection, so your friends are going to have a blast even if the technology glitches. Sit back and enjoy yourself.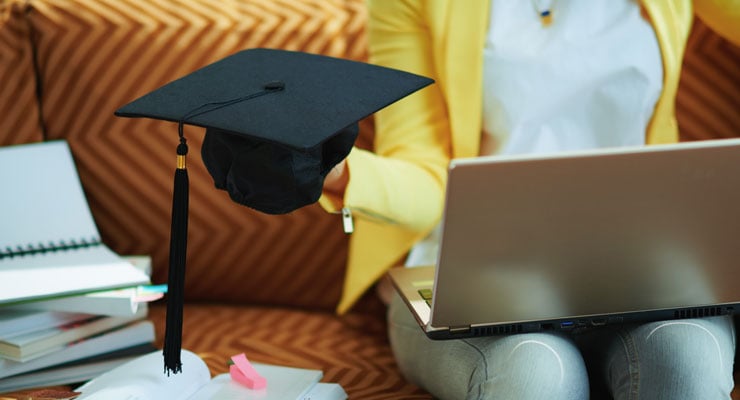 Plan for the Future
You've held your own version of a graduation commencement. You've thrown a party with your friends. Now what?
Life may seem uncertain right now, but you don't have to put your plans on hold. Research what you might like to study in college. Make a mood board of your goals for the next four years. Schedule college tours you can take from your couch. (Psst...here's USF's virtual tour.)
And congratulate yourself on having the coolest (and maybe bravest?) graduation story of the century.
USF's Office of Admissions is here to help you navigate your next steps. Contact us online or by phone at 813-974-3350.