Tampa Ranked a Best U.S. City for Good Jobs and Low Cost of Living
If you're narrowing down your list of colleges, don't forget to consider the location. You'll be spending four or more years of your life there for college. You may even find yourself going for a graduate degree or starting your career in the same city, so make sure to look past your first four years when considering where to enroll.
If you're thinking post-college plans, it's a great idea to consider a few of the factors that make a city a good place to call home. In a statistics-driven hunt for U.S. cities where the average paycheck is high and the cost of living is low, the field was narrowed to 10 cities, and Tampa placed eighth, according to a recent story by CNBC.com. Tampa ranked a best U.S. city for good jobs and low cost of living.
If community attractions and activities had been factors in the list of the best U.S. cities for good jobs and a low cost of living, Tampa would be leading the pack – by a Gulf Coast mile.
Go to College in Tampa for Four, Stay for More
Tampa ranked a best city and is home to the University of South Florida (USF), a world-class research university offering over 180 majors and concentrations. Considering Tampa's new ranking bragging rights along with the campus and surrounding communities, it's easy to see why studying at USF easily could make you a lifetime resident of this Gulf Coast vacation destination.
You Don't Need to Leave Campus to Savor Life
You want to make sure you're considering a college with a vibrant campus packed with fun activities for when you're not in class. In no particular order, consider some of the things you can do on USF's Tampa campus:
The College of the Arts presents several hundred events every year. Its March calendar included a jazz series, walking tour, speakers, exhibits, recitals, concerts, theater, dance, and more.
Basketball, softball, baseball, and football squads are among the teams USF fields at venues including the Sun Dome and Raymond James Stadium, home of the Tampa Bay Buccaneers pro football team.
If you would rather play sports than watch, there's a stellar intramural program with leagues and tournaments. USF Riverfront Park and our state-of-the-art recreation center also give students plenty of ways to unwind after class.
Tampa's Arts Scene Is Thriving Off Campus, Too
You need look no further than Tampa's David A. Straz Jr. Center for the Performing Arts to gauge the caliber of what the area has to offer in the arts. Tampa's Straz Center bills itself as the largest performing arts center in the Southeast and the only one with a performing arts conservatory, the Patel Conservatory.
The Straz is the tip of the iceberg, and a peek at ArtsTampaBay.com will confirm that.
Want Some Quiet Time in a Museum?
The Tampa Museum of Art opened in downtown Tampa "in 2010 with a commitment to providing innovative public programs with a strong focus on antiquities and modern and contemporary art. It is the region's largest museum devoted to art of our time and has built a reputation for embracing contemporary photography and new media."
Next door is the Glazer Children's Museum, where children can "play with purpose in an interactive learning environment."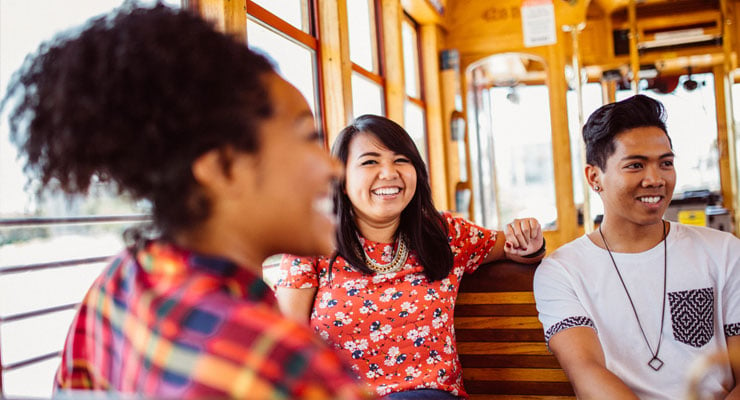 There's "Pop" in Tampa Culture, Too
In the city where Elvis rocked the Fort Homer W. Hesterly Armory in the '50s, concert venues abound. Among the heavyweights are the MidFlorida Credit Union Amphitheatre and Amalie Arena. With the likes of Taylor Swift, Ed Sheeran, Demi Lovato, and many more artists hitting the Tampa stage in 2018, it's obvious we continue to attract some of today's biggest acts. If you want to scale back the size but not the glitter of your live music experience, look to club-style shows at The Orpheum, The Ritz Ybor, and The Crowbar.
You can't throw a dart at a calendar here without hitting a high-caliber event. Here are some of the biggest Tampa area events:
Gasparilla Pirate Festival
Firestone Grand Prix of St. Petersburg
Florida Strawberry Festival
Kumquat Festival
Rattlesnake Festival
Florida State Fair
The Tampa Riverwalk is downtown Tampa's never-ending event. A 2.4-mile work in progress, it will eventually meander 2.6 miles along the Hillsborough River through parks with restaurants, museums, and the River Arts District dotting its sides.
Professional Sports Are in Play
Take your pick. Football fans can cheer on the Tampa Bay Buccaneers. Ice hockey addicts can root for the Tampa Bay Lightning. And a short drive to St. Petersburg puts you in the bleachers at a Tampa Bay Rays baseball game.
Prefer soccer? The Tampa Bay Rowdies take the field in St. Petersburg as well.
Want to get a preseason look at major-leaguers? The New York Yankee's call Tampa home during Spring Training. Many other MLB teams play their Grapefruit League Spring Training games a short drive from Tampa.
Does Your Fun Have a Theme?
If you want roller coasters and jungle beasts, you can find them at USF's doorstep. Busch Gardens is right down the street. In addition, Walt Disney World, SeaWorld, Universal Studios and LEGOLAND Florida are all a short drive away.
Just Take It Outdoors
White sand, brilliant sunrises and sunsets, and emerald waters are the backdrop for boating, fishing, sailing, windsurfing, scuba diving, snorkeling, and just about any other water sport you can name. Nearby Clearwater Beach ranked No. 1 among U.S. beaches in the 2018 TripAdvisor Travelers' Choice awards. The No. 2 beach? Siesta Beach, just over an hour south of Tampa on the Gulf Coast. St. Pete Beach is No. 4, and it's much closer.
As for parks, Tampa is in Hillsborough County. There are eight listings just under A in the county's parks directory, including Alafia Scrub Nature Preserve and Alderman's Ford Conservation Park. If bicycling is your thing, there's no shortage of bike trails nearby, including the Selmon Greenway, Upper Tampa Bay Trail, Flatwoods Park Trail and many more.
All told, it's enough to make a transfer student out of anyone studying outside the Tampa area. If you want some help making that happen or hitting the campus as a freshman, check out the USF Office of Admissions.
Our USF admissions advisors are happy to answer your questions about the USF admissions process, so contact us online or by phone at 813-974-3350.