The Difference Between a Non-Degree and Degree-Seeking Program

Not every student follows a direct route to advanced knowledge. In fact, there are a range of flexible paths. Perhaps you are in search of university courses to satisfy a personal interest, want to register for classes as a visiting student, or have a desire to enhance your education with additional courses after graduation. For any of these reasons and more, you may have questions about the difference between a non-degree and degree-seeking program. Read on for the answers.
What Is a Non-Degree Seeking Program?
Large universities and small local colleges are hubs of education not only for their enrolled student body, but also for the community at large. There are some stand-alone programs designed for students who are not seeking a degree, such as Osher Lifelong Learning Institute (OLLI) courses at USF, a membership-based organization for adults over 50, offering 300 courses annually on a variety of topics. There are articulation agreement programs that provide for dual enrollment of area high school students, as well as graduate certificate programs.
But many non-degree-seeking students are not part of a formalized program of study. Rather they are pursuing individual classes for enrichment, certification or to meet pre-admission requirements for entry into a graduate degree program.
Things to know about the non-degree-seeking option:
If you have been denied admission to a school as a degree-seeking student, you may be denied the opportunity to be considered for enrollment as a non-degree student.

Most colleges offer placement in courses for non-degree-seeking students on a space-available basis.

Application fees apply for most non-degree-seeking students.

Tuition is charged for most non-degree-seeking students.

Financial aid is typically not available to non-degree-seeking students, but visiting and transient students should check eligibility with their home school.
A non-degree program is not the same as general auditing. Auditing classes in order to learn more about a topic or prepare for future classes is a tradition in higher education, but it is a process for admitted students rather than non-degree-seeking students. If you are currently an enrolled degree-seeking student who wants to audit a course so you can learn the material and still protect your GPA (audited classes produce no grade and no credit), research your school's policies. Some courses do not offer an audit option and some programs require permission from the instructor.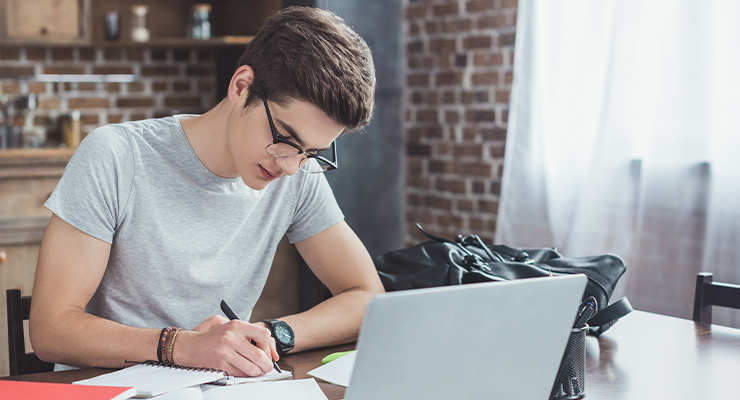 Who Is a Non-Degree-Seeking Student?
Some schools call you a student of special standing. Unlike a degree-seeking student who is advancing toward a bachelor's degree by enrolling in a progression of courses in a major, you're not on a path to accumulate college credit hours with the goal of graduating from the institution in question. But you are interested in taking courses. This enrollment is suitable for a variety of individuals:
Transient Students
You're attending a public university in your state's university system, but you want to enroll in a course at another state school for the credit to count at your home institution. Enrolling in a class as a transient student is often a good option when you return home between semesters and want to take a course or two over summer break.
Visiting Students
You're enrolled in a private college or university in your state or outside of your state and you are taking courses as a visitor at another school. Enrolling in a class as a visiting student is a good option if you're completing an internship far from your home school or staying with family during breaks.
For some schools, the term "visiting student" also applies if you are an international student pursuing your degree overseas but enrolling in a course while in the U.S. The school you are visiting will arrange to have your course credit transferred to your home school. At other schools, the visa concerns and details for international visiting students are arranged through a dedicated program rather than through the general admission office.
Personal Enrichment Students
You're not enrolled in any school, but you have at least a high school diploma and are interested in taking courses as a personal enrichment student to satisfy your curiosity about a subject, to fulfill admission requirements for a degree-seeking program, or to earn a college credit not leading to a degree.
School Employees/Family of Employees
You are a staff member or faculty member of a school (or a spouse, parent, or child of one) who wishes to take a class not leading to a degree. Some schools offer audit privileges to school employees, with no application fee and a tuition waiver if the course is specifically related to their job assignment. This option usually requires supervisor approval. Similarly, some schools provide ease of registration and waived application fees for family members of employees and faculty.
Dual-Enrolled High School Students
You are currently enrolled in high school and are not yet enrolled in an institution of higher education, but you want to take courses as a dual-enrollment student for simultaneous high school credit and college credit at no cost. Many state universities are part of an articulation agreement with school districts and private schools, providing students like you with placement in appropriate dual-enrollment classes.
Senior Citizen Auditors
You're older than 60 (depending on your state – some require you to be 50, some say 62), and you want to enroll in courses for no credit and no grade. Although all programs for auditing seniors across the country are inexpensive, most are free, including those in the state of Florida, which waives all fees and tuition if you're 60 or older.
Graduate Certificate Students
You have earned a bachelor's degree with a GPA that meets or exceeds the school's standard for enrollment in the program and you are seeking a graduate certificate rather than a graduate degree.
What's the Difference: Master's Degree Vs. Graduate Certificate?
A graduate certificate is a specialized graduate-level credential reflecting knowledge of the most up-to-date research in a specific field. Typically taking one-two years to complete, but often finished as quickly as a single semester, these credits can sometimes be transferred into a school's graduate degree program. Most are designed as a curriculum, with required courses taken in succession. A master's degree is typically a one- or two-year commitment in a graduate degree program, a course of study requiring independent research and usually defense of a thesis.
Why Should You Consider a Graduate Certificate?
Grad school is expensive and time-consuming and often requires months of preparation to study for the GRE or GMAT. If your career goals are centered on gaining specific knowledge and skills rather than an advanced degree, a highly focused graduate certificate can help you develop expertise in an important subset of your field or industry in a shorter time horizon.
For instance, the Graduate Certificate in Water Sustainability at USF centers on two core classes, plus two elective classes related to topics such as resource management and planning, climate change, and urban design. Students are expected to complete the coursework within five years, but it can be accomplished much faster.
At most schools, tuition rates for graduate courses apply to the graduate certificate program, and you may need to budget for course-specific fees and application fees. While a graduate certificate does not lead automatically to a graduate degree, successfully completing a certificate program will be documented on your official transcript and is often a consideration for acceptance into a master's program.
Examples of the 120+ graduate certificate programs at USF:
Addiction and Substance Abuse Counseling
Community Development
Criminal Justice Administration
Florida Studies
Gerontology
Intellectual Property
Leadership for Coastal Resiliency Planning
Robotics
Sustainable Tourism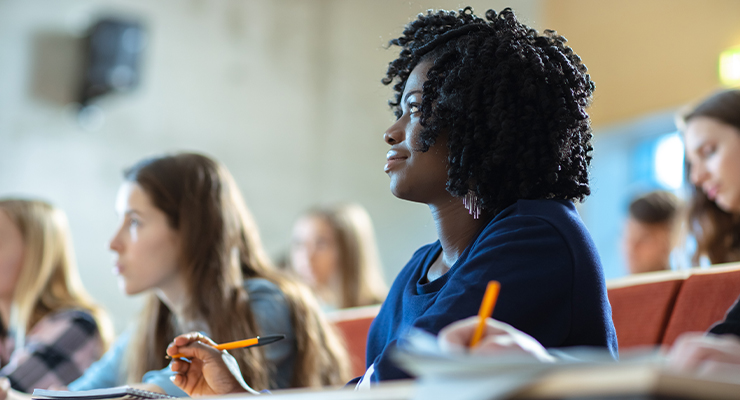 Non-Degree Seeking Students at USF
If you're not the typical student, USF welcomes you to explore all non-degree-seeking students options available on our three campuses. Connect with us in the Office of Admissions. We're here to help you plan your next move to gain knowledge and expand your world.