Tips for International Students Applying to Colleges in the United States

You've done your research, discussed it with your family and decided to study in the United States. Whether you're interested in the variety of educational programs, broadening your global experience or the opportunity to conduct research as part of your studies, the first step is getting those applications in. Applying to colleges, especially outside of your home country, can feel like a big undertaking, so we've collected some tips for international students applying to colleges in the United States.
Get Started Early
Researching and planning which schools to apply to should begin well in advance, as much as 18 months prior. Considerations may include academic programs, campus activities and organizations, size and location. Every school has specific deadlines for international students. Following a general timeline and adding in your schools' specific deadlines can help you stay on track.
International admissions staff may be visiting your home country at larger education fairs or local school visits. If so, it's a great opportunity to hear more about a college, ask questions and establish relationships with the institutions you're most interested in.
Be Aware of Important Deadlines
Now that you've selected some schools to apply to, visit their websites to determine when a college will begin accepting applications and when they are due. Timelines can vary from school to school and are probably different from domestic admissions. Allotting enough time to work through the application steps will help alleviate the stress of feeling rushed and allow time to address potential stumbling blocks.
It's also important to keep in mind that some schools may also have priority deadlines for scholarships. Once you've begun submitting documents, you'll be able to work with admissions staff to verify you have all the necessary items and complete the process. You'll find USF dates here.
Follow the Steps
Completing the application is just the first step in the admission process. While each college may have its own intricacies, the process is manageable if you keep track of the main requirements.
Academic Records

Determine which records can be accepted electronically.
Obtain the correct mailing address if necessary.
Allow time for documents to be translated into English, if required.

Test Scores

SAT/ ACT
TOEFL/ IELTS
Plan for time to study and schedule these tests if they're not typically taken in your home country.
Find out the minimum scores required and practice, practice, practice!
Payments and Financial Guarantees

Application fees are just a fact of life. Forgetting this step can hold up the entire process even if you have all your required documents.
Schools will require documentation of sufficient funding. Check with each school for the proper documents because what's accepted at one college might not work for another.
For greater detail on what these steps might look like, you can refer to USF's four-step international application process.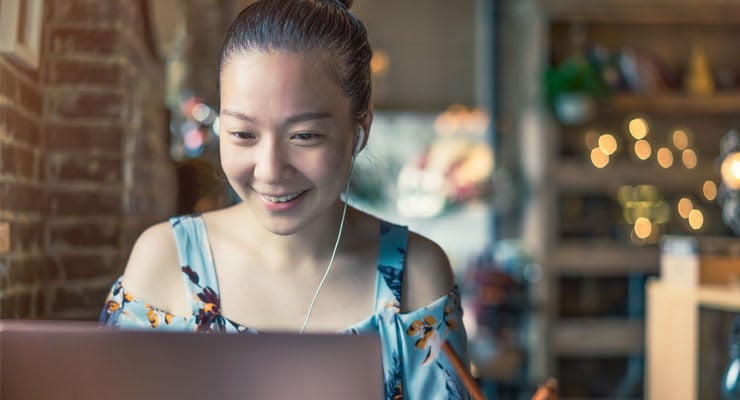 Double Check
Little details, like typos and name consistency count. For example, if you use a nickname on an application but your proper name on a test score, computer systems may not be able to match up the files. This could make your submission appear incomplete, requiring extra time and communication with the admissions staff to resolve. Avoid that unnecessary frustration and take the time to double check before submitting.
Stay in Communication
You're almost done, but now's not the time send it and forget it! Check the email account you provided to colleges regularly for important notifications regarding your application and next steps in the admission process. If information is missing or incomplete, this is where you'll most likely be notified. You may also be provided with additional instructions to set up a school account.
At USF, we provide a four digit code to replace the required Social Security Number, and it will be provided via email to set up your OASIS account.
Lastly, decision letters are often sent via email prior to receiving packets in the mail, so you can find out about acceptance as soon as possible! Now you're prepared to start applying to colleges in the United States.
At USF, international students are an important part of our community, enriching their fellow students' experience and contributing to the university. We understand the admissions process can be overwhelming for students and their families. Our USF International Admissions staff are happy to help you during any part of the USF application. You can learn more about USF by contacting us online or by phone at +1 813-974-8884. You can also connect with us on Facebook, Twitter, and Instagram at @USFintl.