5 Tips to De-Stress for New College Students

No doubt you've heard that being a college student is stressful. It's easy for students to put a lot of pressure on themselves and feel overwhelmed by the transition and new demands. While there's no way to completely avoid stress, there are strategies you can use to better manage it and become more resilient as a result. Here are our top 5 tips to help college students de-stress.
5. Manage Your Time Wisely

The schedule of a college student looks very different from high school. Because classes are only held a few days per week, you'll likely find yourself with large chunks of free time. It's important to find a time management rhythm, so that deadlines do not pile up. Keeping track of assignments and important dates with a planner or online calendar is a great tool to stay organized and on top of all you have to do. Many students say that an old-fashioned hand-written planner works best for them. Most colleges provide free planners at the beginning of each school year.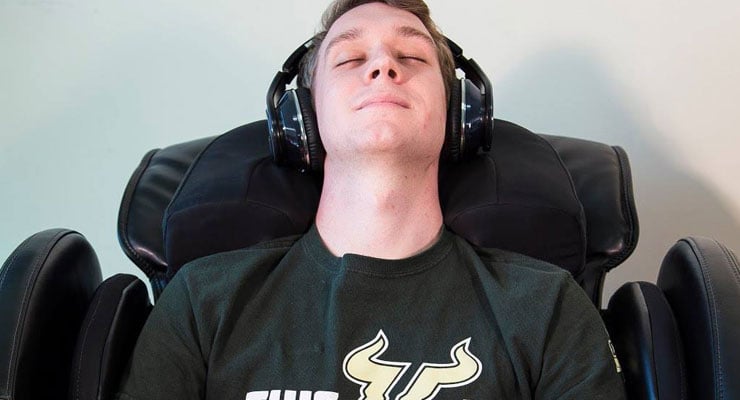 With all the excitement of being away from home and making new friends, FOMO (Fear of Missing Out) is something that a lot of students face. However, you can learn to recognize your limits and know when to say no. Sometimes you will need to make judgment calls based on your schedule and goals. Try to plan a fun activity after major deadlines to reward yourself. Being proactive and meeting with a Success & Wellness Coach during your first semester can help you develop strategies to better manage your time and stress.
4. Get Moving
You may know that exercise releases endorphins, and endorphins make you happy! While you may not feel like exercising when you're stressed, it's actually a huge mood booster and can be a good distraction from your daily worries. College campuses offer a wide array of options to incorporate physical activity into your day:
Check out the recreation building for traditional fitness equipment and weights.
Get a group together for some 3v3 basketball or volleyball.
Take a group exercise class.
Join an intramural (IM) sports team.
Go for a walk/jog around campus.
While just about any form of exercise can help relieve stress, make sure you choose something you enjoy so that you're more likely to stick with it. Many students also like to find a workout buddy for the added benefit of social interaction and accountability.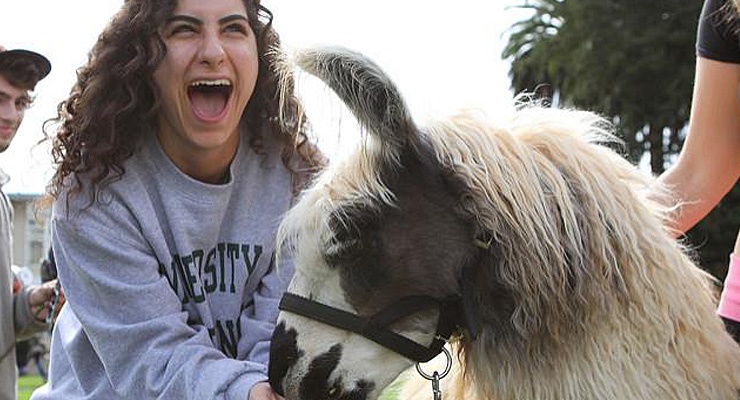 3. Build Connections with Others
Having a network or group of people to serve as your support system is also really important. Sometimes the best thing you can do when you're feeling stressed or overwhelmed is to talk to a trusted friend—someone who listens and makes you feel understood.
Keep in mind that these people don't have to be able to "fix" your problems, but they can help you feel less alone in your struggles. If you haven't developed close friendships on campus yet, even a few trustworthy acquaintances can help you handle stress.
Some ideas for building relationships include:
Establishing a weekly dinner date with a friend.
Scheduling a phone call with loved ones who are also good listeners.
Joining a student organization or finding volunteering opportunities.
If you are still struggling, your university can offer lots of support. You can:
Speak to a counseling professional.
Attend a drop-in support group.
Access an online self-help app.
Look for calming meditation apps.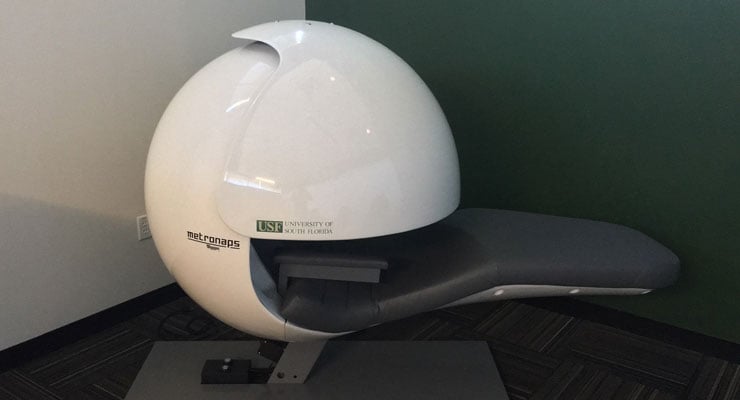 2. De-Stress in the Moment
You may find yourself in a particularly stressful situation, such as studying for an exam, having an argument with your roommate, or getting stuck in traffic on your way to work. Your heartrate might quicken and you may find your breath becoming short and shallow. In these moments, you will want something that will help lower your stress levels right now. The fastest way to do that is by taking deep breaths through your nose and focusing on the sensations you feel.
When you do this, the body's relaxation response kicks in, causing your heart rate to slow and your emotions to settle down. So next time you find yourself in a particularly tense situation, give deep breathing a try!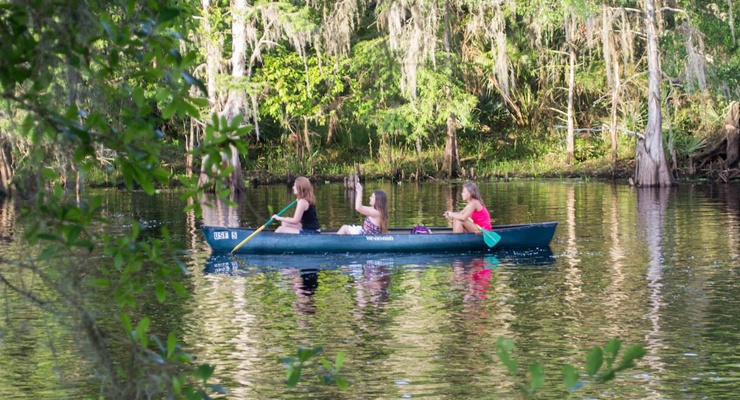 1. Make Time for Fun and Relaxation
Just because you have a lot going on, doesn't mean you shouldn't make time for yourself. What activities bring you peace and joy? It could be simple things, such as drawing, cooking, listening to music, or sitting down for a quick 15-minute chair massage. Finding opportunities for fun and laughter can also help you de-stress and provide additional health benefits.
During finals and high-stress times, the Center for Student Well-Being at USF hosts a Paws & Relax event where therapy dogs (and sometimes llamas) come to campus so that students can pet and have fun with these animals. We know from research that interactions with a gentle, friendly pet has significant positive results, including decreasing stress and anxiety and providing comfort.
Stress is real, but you can deal! Try to incorporate the above strategies into your routine, and you'll be better equipped to handle whatever comes your way. Remember to download your free de-stress guide below.
Download Our 5 Tips to De-Stress Guide Here
If you have questions about USF and want to learn more, the Office of Admissions is always ready with answers. Contact us online or by phone: 813-974-3350.