5 Things College Students Want Their Parents to Know

It took a while, but your college student no longer gets lost going to classes, knows the best times to arrive to get parking spots, and has developed the taste buds needed to consume campus cuisine. It's going well. New college students and parents alike are coping with being apart for many weeks, probably for the first time. But if the weekly calls just aren't enough to say everything that needs to be said, here are 5 things college students want their parents to know.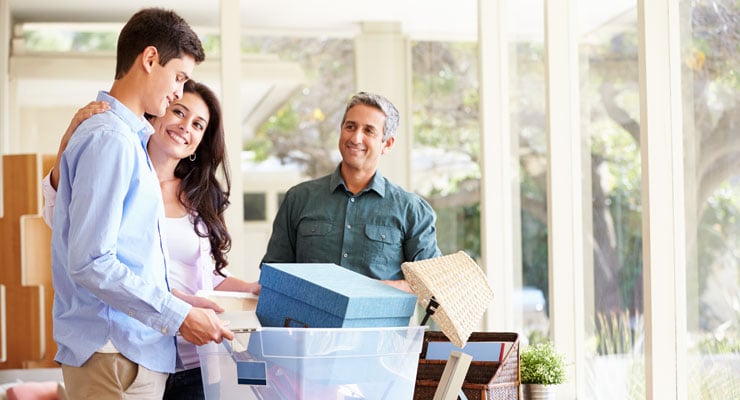 5. Undecided Is OK
The pressures students face in deciding what they want to do for the rest of their lives can cause a lot of stress, especially if they're unprepared. Relax. Studies show that about a third of college students change their major at least once, and that's perfectly OK.
Most colleges allow students to take a certain amount of credits before officially declaring a major, and chances are they'll still graduate within the traditional four years. It's necessary for parents to realize this is a very important decision and that they need to help their students without adding to the pressure. If your student needs help deciding, refer them to school resources such as Career Services, and encourage them.
4. They Need Support
Leaving home is tough. Students are not just becoming independent, but also losing the only support system they have known. New college students are going through new experiences, navigating a new city, and doing it all without anyone to rely on. Their families are back home, and friends have gone off to different colleges. Finding ways to deal with homesickness is important, but it's not always enough.
Giving your student financial support definitely is appreciated, but it's also important that you ensure they're getting the help they need emotionally. Connect them with counselors, make sure they're making good friends, and be there for them.
According to the National Alliance on Mental Illness, fear of being stigmatized is the No. 1 reason college students decide not to seek help. Make sure they know that needing help is no reason to feel shame.
The University of South Florida makes significant mental health resources available to students, including counseling and psychological services.
3. Don't Worry About Them
Every parent fears for the safety and wellbeing of their child. Having a college student is no different. In some ways, it's worse because they're living away from your watchful eye and may be experiencing problems you can't help them resolve.
Worrying about them all the time won't make the bad things disappear, and it won't make their college transition any easier.
Realize that you've done your best to raise them and equip them with the skills to handle what college life will throw at them. Give them a chance to make mistakes, prove themselves, and learn at their own pace. You might be surprised at how prepared they are. College campus resources are there to help your student and keep your student safe.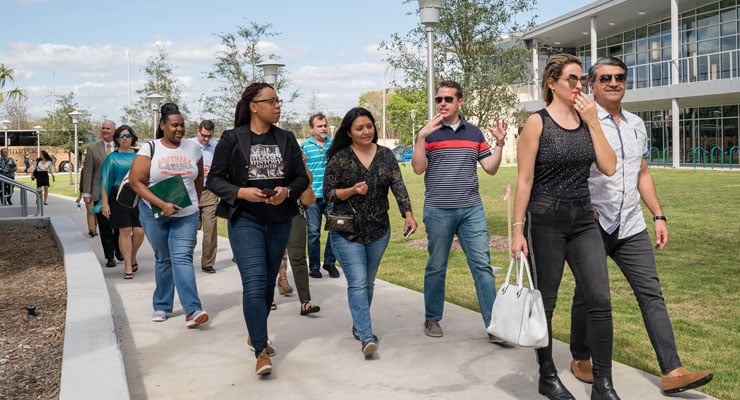 2. College Is Hard
The college workload is far greater than what high school imposes. A single week can bring papers, lab reports, worksheets, readings, quizzes, major tests, and discussion posts. Doing the work requires a lot of effort and time, and students also must manage a social life in unfamiliar territory. For many, all that is on top of doing volunteer work, interning, and a part-time job.
The National Survey of Student Engagement says the average student spends about 17 hours a week studying. Add that to the 30 hours of part-time work being done by nearly 40 percent of undergraduate students, toss in extracurricular activities, and the pressure mounts.
Recognizing what students are facing and letting them know that you know can validate their herculean effort. Encouraging words from parents can go a long way.
1. They Miss You, Too
The fact that your student moved away for college doesn't mean they wanted to leave their families. Don't take it personally. Moving away instills and nurtures independence, and that's part of growing up. Allow them to use the values you taught them to become the best person they can while preparing for the future.
They may not always express it, but they do miss you. So, send those packages, call more often, and, if all else fails, surprise them some weekend. Most colleges have a family weekend midway through the semester that allows loved ones to engage with their busy college students. There are probably many sporting events that can be the focus of a fun and stress-free family outing as well.
Letting go of your college students is hard, and it's even harder not to hold their hand through it as you've done all their lives. It's a learning experience for everyone.
For those with high school students still looking for the campus they will call home, the USF Office of Admissions always is ready with advice and answers. Contact us online or by phone at 813-974-3350.