Gifts for College-Bound Students

Leaving home for college is such a big deal. It calls for a useful but unique gift, a send-off that shows your student that you really get who they are. If you're just not sure how to say congratulations, check out our gifts for college-bound students, a curated list of uncommonly thoughtful presents for every style of student.
The Gadget Lover
If your student is first in line for the latest technology, put a bow on almost anything with a power button and they'll be happy. But why go with generic gizmos? Gift your student with smarter hardware that's tailormade for residence hall life.
Study-aid earphones: Suitemates bingeing "Glee" (again)? Your student can get back to diligently studying in silence with noise-canceling headphones.
Study-break speaker: Help your student connect musically with floormates by wrapping up a thumping good Bluetooth wireless speaker.
A lightweight tablet: An e-reader like an iPad is a true gift for commuter students who don't want to lug a laptop, or for students who want to save money on textbooks.
Voice-controlled devices: For techies, automation is next-level cool, so let them get some hands-free help from smart-home gadgets such as a multilingual virtual assistant who can set a reminder for an upcoming test or a lightbulb switched off with an app.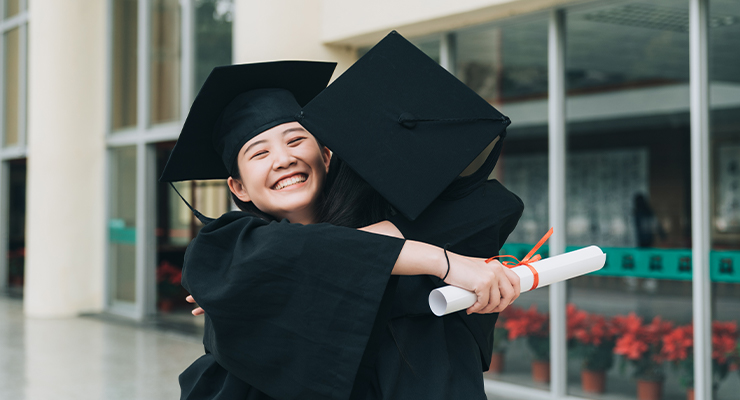 The Sleepyhead
Showing up late (or not at all) has serious consequences for college students, so it's useful to get your chronic over-sleeper a gift that gets them out the door.
Next generation alarm clocks: If they abuse the snooze button or sleep through the chime on their cellphone, it might be time to get an alarm clock that refuses to be ignored, such as a wake-up sunrise light or a digital rug alarm they have to stand on to silence.
A cup of Joe: A coffee maker is the one appliance sized exactly right for a residence hall room; a gift card to the local coffee shop fits nicely, too.

A grown-up watch: For a time-honored going-to-college gift that seems retro-cool to today's students, you could opt for a luxury timepiece. Or you could embrace the 2020s with a futuristically functional smartwatch that'll keep them on schedule and on top of notifications.
The Likely-to-be-Homesick Student
Homesickness happens to every first-year student, but if you suspect your college-bound student will have a harder time than most, choose a gift to remind them they're not so far from home.
Ticket to ride: Just knowing they're able to get back home with a prepaid roundtrip train or bus ticket can help homesick students stick out those first 40 days of freshman life.
Fuel for the road: If they'll have their own car on campus, a practical gift is a loaded gas gift card (or gas credit card, if the budget allows).
Personalized blankie: A weighted blanket can reduce stress; imagine what a cozy throw can do for a homesick student. Have it monogrammed so the roommate can't "borrow" it.
Monthly delivery: A subscription box is the modern way busy parents send a care package on the regular. Choose a year of munchies, beauty products, even razors.
The Wanderlust Student
Studying abroad (or taking one epic spring break trip) is the goal for many college-bound students, so give a gift that gets them out there, wherever that might be.
Luggage: Ponder the pros and cons of suitcases (they're bulky, but last forever and stand in for a sock drawer under a bed) and duffel bags (they're not as elegant, but they do fold up inside an actual sock drawer). Or opt for a top-notch backpack, useful on campus or maybe on a pack-light tour of Asia.
USB portable charger: Give your future traveler a super-fast power bank to juice up their phone, tablet or other wireless device for a long flight (or long lecture).
Big events: A once-in-a-lifetime experience close to home can be a fantastic way to gain travel skills. How about tickets to a music festival, sporting event, or spa escape?
Clear membership: For less than $180, you can give the gift of a year of hassle-free, no-touch flight check-in with this airport identification service certified by Homeland Security.
The Penny Pincher
College can deplete a bank account faster than expected, so money is always appreciated, and so is a thoughtful cash equivalent.
Laundry relief: Select a sturdy canvas laundry bag, a selection of pods, and a dozen matching hangers, then tuck in a roll (or several) of quarters for the residence hall laundry room (or a prepaid debit card for card-operated payment systems).
Food rescue: Midnight grazing will wreck your student's budget, so give a grocery store gift card or one for a favorite food delivery service.
Stocking up: When you give the gift of stocks or a starter account with an investment app such as Acorns or Stash, your student can follow ETFs or blue-chip stocks, learn about the markets, and get in on the latest crypto craze with as little as $5 to start.
Plastic money: Consider a bank-issued credit card with cashback for purchases or an entry-level, parent-apportioned, app-controlled debit card.
The Unorganized Student
If your student has not quite mastered the finer points of efficiently arranging and maintaining their room, desk, and backpack, smarter organizational systems can help them declutter and feel more in control of their domain.
Phone station: Dropping keys and phone in a stylish catchall charging station every time they walk through the door eliminates pocket pat-down and the inevitable cord fiasco.
Lost-stuff finder: For less than $30, a Bluetooth tracker such as Apple AirTags or Tile Mates will keep digital tabs on the things your student is likely to misplace – phone, keys, backpack.
Day planner: For an intimate, sophisticated gift, old-fashioned paper planners can do analog wonders to keep your student on track.
Functional decor: A well-planned living space is the key to a well-organized student and a super-fresh room, so make a gift of flat-packed, build-with-an-Allen-wrench storage cabinets (and, trust us on this, no student ever regretted owning a 20-gallon Ikea bag — less than $5).
The Active Student
Staying healthy in college depends on eating right, sleeping soundly, and being physically active, which can keep first-year anxiety at bay and even improve your student's grades, according to research on the good things exercise does for cognition and memory.
Streaming fitness classes: Although campus gym fees are usually included in tuition, your student might be motivated by an individualized online workout subscription, such as Apple Fitness Plus, Daily Burn, or Barre3.
Wheels in motion: There is nothing quite as practical, healthy, or cost-effective as riding a nice bike to campus; another fun, useful option is a lighted longboard.
Wearable exercise tech: Students into working out – or geeking out over data like their minutes of REM sleep and resting heart rate – will love a fitness tracker.
The Instagrammer
Instagram remains incredibly popular on college campuses, so celebrate your student's passion for posting with "grammable" gifts.
Selfie support: If your student does it all for the 'gram, select a smartphone camera gadget or two, such as attachable lenses, a tripod, or a track slider for panning shots.
Felt letter board: They're all over your student's feed, an adorable way to caption a favorite snap with precut letters, sold at a reasonable price on Amazon and Etsy.
Succulents: Not only are they the most #instaworthy prop for a little Boho aesthetic, your student can almost certainly keep them alive for a whole semester.
A proper camera: Phones take amazing photos, but if your student's Instagram habit has them thinking seriously about angles and composition, or they're now considering a visual arts or media major, a quality digital camera is a worthwhile splurge.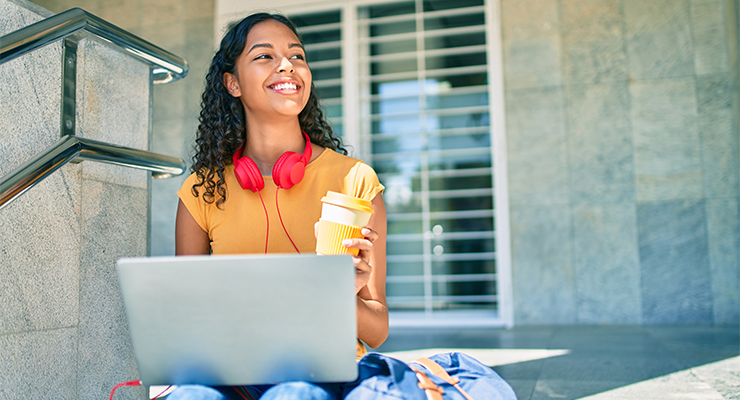 Is your student headed to USF for college? Visit the Campus Bookstore for the latest, greatest, and most useful Bulls gear.