How to Manage Time Effectively in Online Courses

Whether you were involuntarily thrust into online courses or thoughtfully chose an online degree program, learning to manage time effectively can make or break your experience in the virtual classroom. The good news? If you were an outstanding student in traditional classes, the transition to online learning doesn't have to be difficult. Our time management tips for online students can help you thrive in this brave new world and manage time effectively in online courses.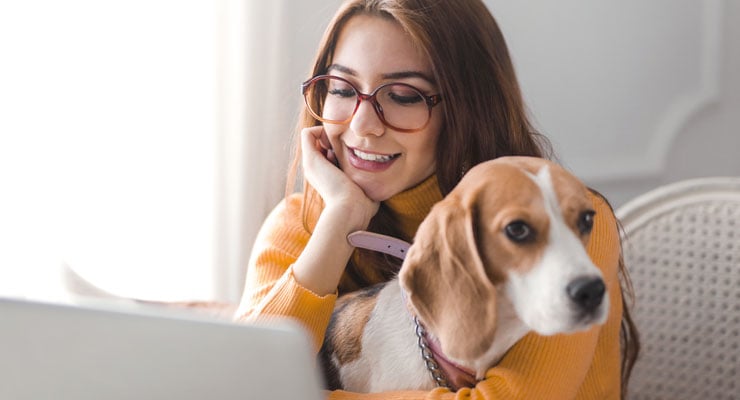 Make a Plan
Other than attending class from your couch, flexibility is the biggest perk of online learning. You can study anytime, anywhere – without pants! However, one of the mistakes students new to online learning often make is underestimating how much you need a plan.
It's a myth that online courses require less work, which means you still have to stay on top of your game. Unlike attending in-person classes, online courses entail scheduling time on your own for all course components. It's easy to put off watching lectures or posting to discussion boards in favor of binging your latest Netflix obsession. After a while, though, all those lectures and homework assignments start to pile up until you have no hope of completing them by your professor's deadlines.
To avoid a crisis at the end of the semester, treat online classes with the same priority as in-person classes. Block out specific times on your calendar each day to attend class and work on assignments – then stick to it. Dissect your course syllabi and make a note of every deadline on your calendar so nothing falls through the cracks.
If your courses are in Canvas, there are some built-in functions to help you stay organized. All due dates are automatically populated on your Canvas calendar and are listed within the Syllabus tab. There are also tons of apps to help with organization and time management, like Google Keep, but we've included a downloadable weekly planner at the bottom of this post if you prefer the old-fashioned approach.
Eliminate Distractions
In a recent study conducted by Barnes & Noble College Insights, 64 percent of students "expressed concern over maintaining focus and discipline" in online courses and noted that they "easily get distracted while on the computer." One of the key strategies for managing online classes is to banish any and all distractions, including YouTube surfing, FaceTime calls, and your little brother's blaring death metal music.
Set Up a Dedicated Study Area
Ideally, you should find a quiet, separate room with a door that you can use just for studying. Make it comfortable, fill it with needed supplies, and keep it organized. A white board on the door can be helpful for communicating when you don't want to be disturbed to other members of the household. If a separate room isn't available, and you'll study in shared space, consider purchasing a set of noise-cancelling headphones or a white noise machine to drown out extraneous sounds.
Ditch Multi-Tasking
The ancient Latin writer Publilius Syrus was ahead of his time when he said, "To do two things at once is to do neither." When it comes to online learning, truer words were never spoken. To absorb course material and complete assignments in an efficient manner, resist the urge to order a new widget on Amazon, check your Instagram feed, or text your friends, especially when you're attending class. Distraction apps that block games, social media, or your frequently visited websites can be particularly helpful when you need to focus.
Check In Often
Once you have a plan, it can be tempting to log in to your course infrequently. But just like in traditional classes, things can change. Your professor might revise the exam schedule or decide that an extra assignment is necessary. If you log in often, you can avoid unpleasant surprises and missed deadlines. Try adding a quick check-in task to your daily calendar so it becomes part of your routine.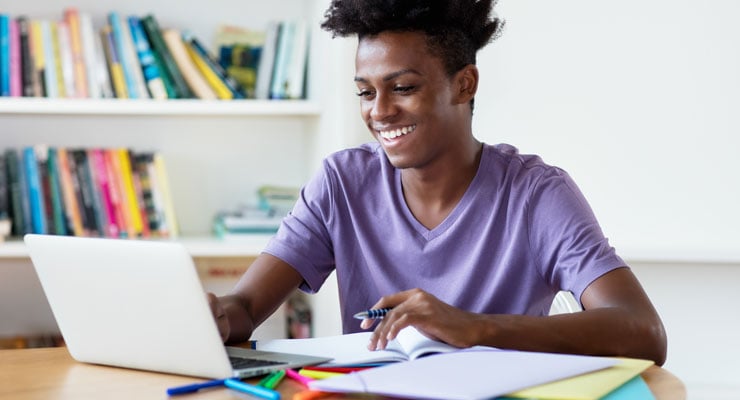 Ask for Help When You Need It
If you're struggling with course concepts, are stuck on an assignment, or are facing writer's block, reach out to your professor. Don't wait until you're drowning – seek help early so you can get back on track before it's too late to salvage the course. Your professor typically will host virtual office hours, discussion boards, and other ways to connect. You also may find it helpful to turn to a fellow classmate for help, students are even recreating study groups online as a way to prep for exams and review course material together.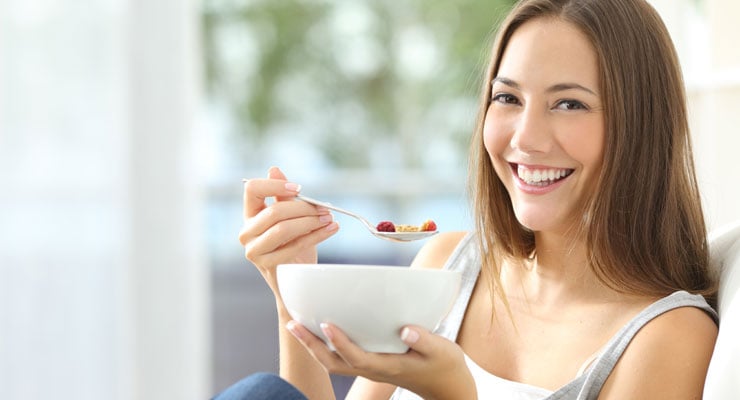 Reward Yourself
After an intense period of studying or when you've completed a particularly grueling assignment, take a break. Grab a snack, play with your pooch, text a friend – whatever makes you happy! It may seem counterintuitive when you have a ton of work, but rewarding yourself is critical to keeping up your motivation and helping you succeed in your online courses.
We're Here to Help!
To start managing your time more effectively, download our handy weekly planner, fill it out, and post it in your dedicated study space. A visual reminder of your plan can help you stick to it.
If you have questions about online learning at USF, check out our online learning toolkit to explore trending topics and access learning support, tech services, academic advising, and more. Questions related to admissions? Reach out to us at admissions@usf.edu.