How to Use Your Summer to Explore Careers

What you do the summer before you start college can help you decide what you want to do with your life and what to focus on in college. If you've already chosen a major, you may already have a career path; if not, examining options can at the very least help you rule some out. The choices are yours, and smart decisions can come from knowing how to use your summer to explore careers.

Pursuing Volunteer Service Can Blaze Career Paths
Community service is worthwhile on several levels. It is personally fulfilling, benefits the community, helps your college applications stand out, helps you explore your limits and abilities, increases scholarship opportunities, and exposes you to career options.
Here are some tips and related links to help you start or expand your summer volunteerism campaign:
Let your personal interests be your compass, and use them to find distant or local volunteer opportunities with career implications.
Love the sea? Contact your local aquarium to offer your services. Here in Central Florida, the Mote Marine Laboratory & Aquarium, the Clearwater Marine Aquarium, and The Florida Aquarium all have volunteer opportunities for high school students. If you're into music, reach out to your local radio station. You get the idea.
The good you do as a volunteer might include finding your undergraduate major.
Summer Internships Can Launch Careers
An internship can be an excellent way to explore career options and make industry contacts. You can reach out locally (the Mote Marine Laboratory & Aquarium is one example of Central Florida internship opportunities for high school students interested in marine biology), or you can expand your search map by turning to counselors, teachers, and others who can help you find targets.
Online searches also yield internship opportunities. Consider these internship opportunities culled from CollegeVine: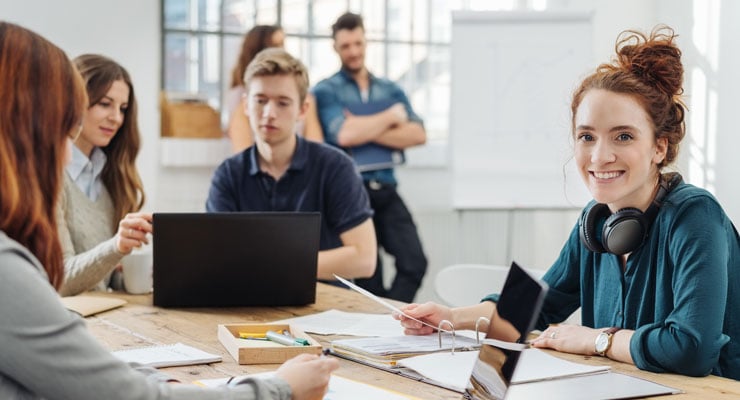 Summer Jobs Can Pad a College Fund and Advance a Career Hunt
Some internships are paid; many aren't. If making money before college starts is a must, think summer job.
Perhaps you already have a job that is a starting point for a career, or perhaps you can do a targeted job search in your area that will expose you to a business or field that interests you. Remember, though, that even the most basic jobs are learning experiences:
A job as a restaurant worker can teach you the basics of the food-service industry. Choose the right employer and you can seek guidance from managers on pursuing a career in the industry.
A job as a salesclerk can give you a ground-level view of retail services that can inform a career tied to brick-and-mortar retail, the next version of Amazon, or related careers such as a purchasing agent.
A job as a laborer on a construction site can expose you to the myriad trades that combine to create U.S. infrastructure, information invaluable to architects and engineers.
No luck getting job tips from people you know or through networking? Online employment services such as Indeed feature job search categories such as "high school summer jobs," and tools such as LinkedIn can help connect you with employers.
You should have done this before sending in your first college application, but don't start your job hunt until you re-evaluate your online presence, from Snapchat and Instagram to Facebook and LinkedIn. Time to put your best foot forward, not your best keg party picture.
Start Your Own Business
You don't have to be the next Mark Zuckerberg (Facebook founder), Jeff Bezos (Amazon founder), or Martha Stewart (founder of Martha Stewart Living Omnimedia) to start a small business.
Even if you just walk dogs, mow lawns, or clean houses, to succeed you'll have to hone time-management, organizational, and networking skills. Finding where your skills lie can drive career choices.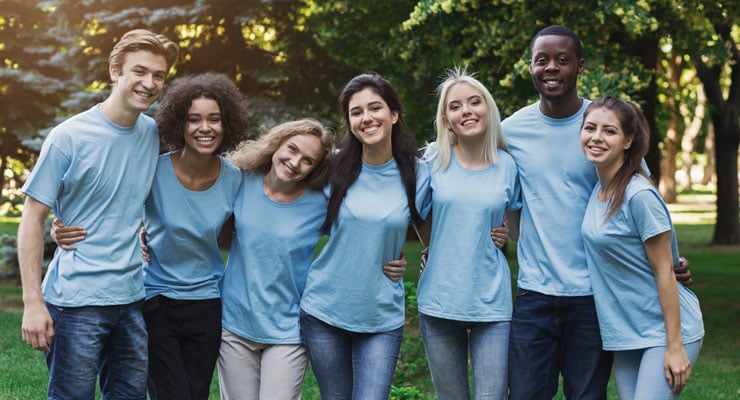 Participate in a Pre-College Summer Program
Pre-college programs such as the one USF offers serve two purposes; giving you early exposure to college-level academics and helping you explore career options.
Some of the USF Pre-College summer programs include Filmmaking as Philosophy, Future Scientists and Engineers, Future Leaders and Scholars, Biomedical Engineering, and Future Physicians and Health Care Professionals. In many cases, you'll have the opportunity to live on campus and experience college life. Some of the programs even yield college credits.
If you need information on becoming a Bull, the USF Office of Admissions is ready to engage. Contact us online, or reach us by phone at 813-974-3350.