What It Means to Be an Honors College Student

You took Advanced Placement classes in high school, have been in honors classes since middle school, and as a high school student have taken classes at a nearby community college. Congratulations, your rigorous education has positioned you to appreciate what it means to be an honors college student.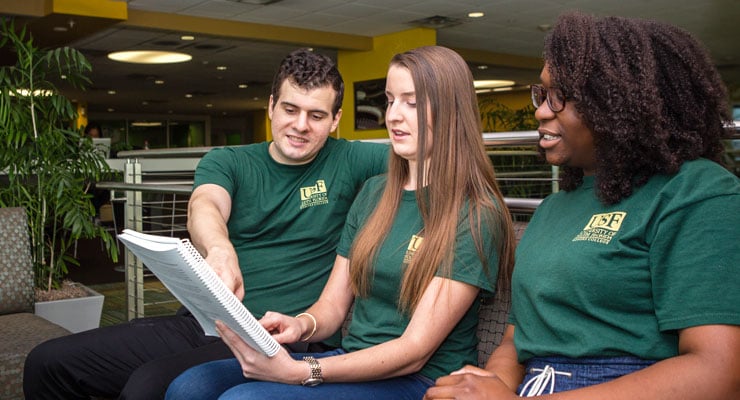 Honors Path Has Many Perks
Now you're studying universities, trying to pick a college by weighing benefits and disadvantages of the scholastic options your excellent academic record has produced. If an honors program or honors college is not on your radar, adjust your screen. You've risen above the crowd throughout high school, so why stop when you reach college?
Most large universities have an honors college or program designed to supplement the experience of high-achieving students. Here are some of the perks of staying on the honors path:
Additional scholarship options
More specialized courses
Unique leadership opportunities
Exclusive housing
Resources not readily available to all students
There are intangible perks, too. An honors education gives you an instant identity on campus and a close-knit honors community, even if you attend a large university.
And when you accept the honors challenge, the school knows you have a vested interest in your education and personal growth beyond simply earning a degree. That justifies your claim to the resources and support needed to achieve more than you thought you would as an undergraduate, motivated by interaction with peers and faculty that pushes you beyond your expectations.
In the same way that high school honors classes and accelerated programs were designed to prepare you to be a successful college student, undergraduate honors programs will give you the resources and experiences needed to be an excellent candidate for graduate school and your future career. Elements of that include:
Collaborating with experts in your field to write an honors thesis
Building relationships with the honors faculty and staff who will write your letters of recommendation
Participating in cutting-edge programs exclusive to the Honors College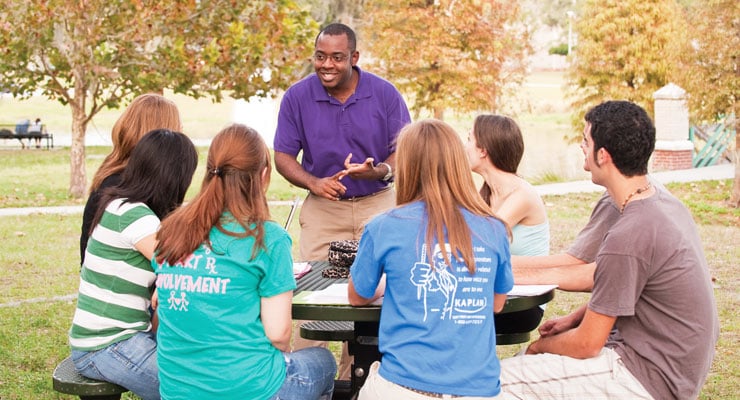 USF Honors College Is Close Knit
The University of South Florida has three campuses, 14 colleges, and just shy of 50,000 students. At a large university and research institution, it can be intimidating for incoming students to feel at home. Being part of the Honors College helps.
One thing you've probably heard and will hear again and again is that getting comfortable at a large school is all about making it feel smaller – more like home. Being part of a small, intimate college on the giant USF campus means you will join a tight-knit and exclusive community before you even set foot on campus.
Here are some important takeaways for prospective students:
The USF Honors College was founded to provide an outstanding learning environment that combines the resources of a Preeminent State Research University with the intimacy and standard of excellence associated with a small and elite private college.
The Honors College offers exclusive and exciting study abroad programs that enable students to garner person-to-person and on-the-ground experiences that yield in-depth understanding of the culture and history of the host region or country.
The ratio of students to advisors affords a comfortable and productive experience throughout the undergraduate years.
Programs and initiatives are designed and maintained to ensure students receive the best experience possible.
The Honors College Living Learning Community is exclusive housing where students "participate in programs that focus on building community, developing a sense of service, and pursuing academic achievement."
You can learn more about that experience by clicking "Honors College Journey at USF" or by contacting the Honors College online or by phone, 813-974-3087.