Being an Honors Student: A Student's Perspective on the USF Honors College

I am in my second year at USF, and one of the deciding factors for attending this school was being an honors student in the Honors College. I've always loved learning, and discussion has become increasingly important to the way I learn. Coming to college, I wanted to make sure that some of my classes would be small enough for me to have conversations in class about the subject matter with the professor and my peers and not just sit quietly through a lot of big lecture hall classes.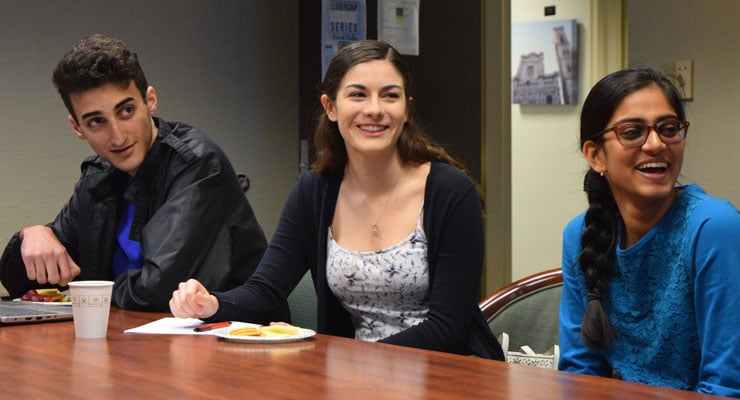 My College Hunt Began with an Eye on Class Sizes
I thought about applying to small private schools in state and out of state, schools that offered the assurance that I would be in a personal environment with a guarantee of small classes. My senior year in high school, I toured USF and sat in on an honors class.
It was called Geographic Perspectives, an in-depth semester-long exploration of a country. The focus was on culture. There were about 18 students sitting around a large conference table, and there was an eccentric Australian professor. The class was on Australia, and all the students were going to travel there after a semester of studying the country and its culture, history, and people.
I thought this was incredibly cool; beyond that, I was fascinated by the way the class was run. The professor talked to the students as peers. The interaction was what you might expect from a group of friends, and they were learning. I felt so comfortable and eager to be part of that learning environment, one quite different from what I experienced in high school or saw at the other colleges I toured.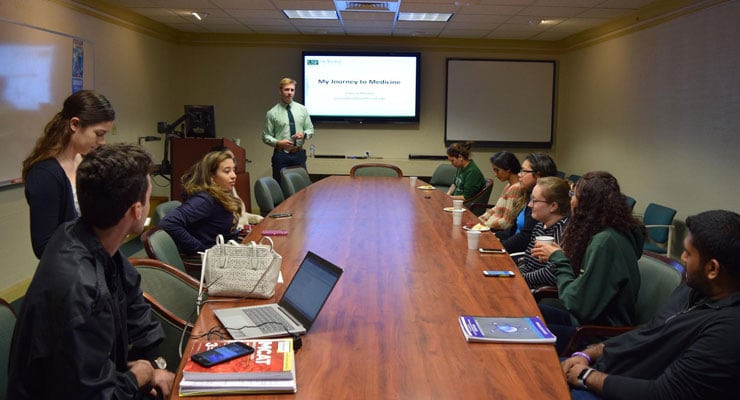 So Here I Am, Engaged and Valued
My USF Honors College experience has been an extended version of that geography class.
All Honors College students must take Acquisition of Knowledge, a course that can be taught in an infinite number of ways designed to broaden your understanding of how we acquire knowledge and culture and how that shapes our interactions. My class focused on Eastern philosophy. It was a great introduction to the Honors College style of learning and has contributed significantly to the way I have interacted in subsequent classes and in life.
The advising and personal attention I get as an Honors College student empowered me to get involved on campus because I felt that I mattered as soon as I got to USF and the Honors College. The advisors, peer mentors, professors – everyone has treated me as though I belong and am valued.
I can't imagine a better college experience.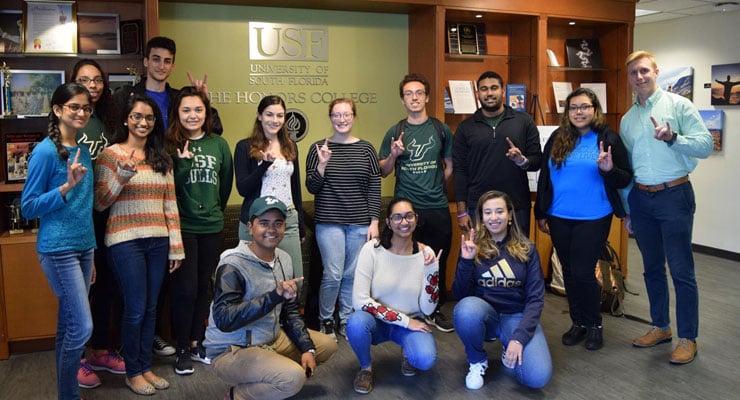 Learn more about that experience by clicking "Honors College Journey at USF" or contacting the Honors College online or by phone, 813-974-3087.
And the USF Office of Admissions always is ready with advice and answers. Contact us online or by phone at 813-974-3350.