College Decision Letters: Your Next Steps

The college application process is complex, time consuming, and difficult, and it doesn't end when the responses arrive. The anxiously awaited news from the schools you target will be that you have been wait-listed, deferred, rejected, or accepted. Along with triggering an array of emotions, what you learn when opening those college decision letters will dictate your next steps.
Types of College Decision Letters and What They Mean
The application waiting game is best played by those who know how to minimize the anxiety it can cause. The hope is that all your colleges' responses will be congratulatory. The fact is that they can be waitlist notices or one of three other top types of admission decision letters. By e-mail or snail mail, you will get:
A waitlist letter. This usually means you have a chance of being accepted if there are still seats to fill after the application deadline has passed.
A deferral letter. This means you have been put on hold. The good news is that it also means you are a viable applicant.
A rejection letter. Unless unusual circumstances or errors give you grounds for an appeal, this means there's no wiggle room on the no.
An acceptance letter. This means it's time for more communication and research, then an important decision.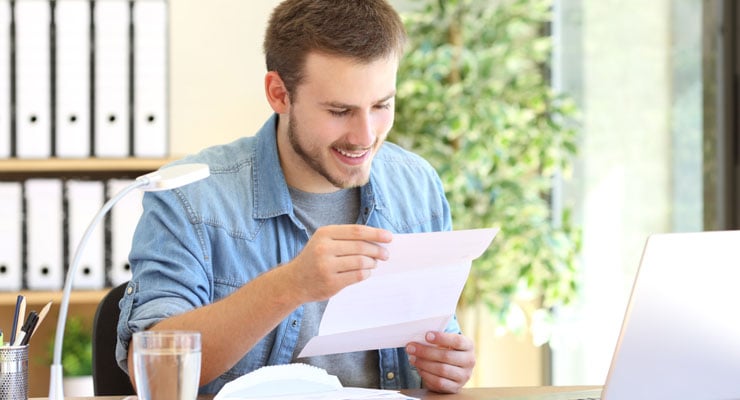 Steps to Take Once the Letters Roll In
The steps you need to take once your target schools respond depend on where you stand:
If You Are Wait-Listed
Being wait-listed means you have, on average, a 25 percent chance of being admitted, according to the National Association for College Admission Counseling. With that in mind, your next steps should be to:
Decide whether to accept a slot on the waitlist.
Contact the school to determine whether it ranks the acceptability of wait-listed applicants. Some schools do, and some will share where you fall on the list.
Update application information if something noteworthy has happened, academic or otherwise.
Keep following through on the application process with schools that haven't responded.
Make sure you get a deposit submitted to a school(s) before all the deadline clocks stop ticking.
If you haven't had a one-on-one interview, request one.
Avoid annoying the admissions committee with unnecessary communications (from yourself or someone you ask to act as an intermediary to press your case for admission).
If You Are Deferred
Where you stand after receipt of a deferral letter depends on your application. For early action or early decision applicants, deferral typically means being pushed into the regular decision pool. The upside here is that the competition there isn't as tough, and early decision applicants also are freed to accept offers from other schools.
Sometimes a deferral is triggered by a school's need to see your initial senior-year grades, and sometimes the deferral allows a student to send a final transcript. Whatever the circumstances, if you get a deferral letter:
Follow all instructions in the letter.
Update the application as needed.
Communicate with the school to show your interest and see what you can do to enhance your chances of admission, including third-party contacts (counselor, teacher, alumni) or additional letters of recommendation if acceptable.
Follow through on other pending applications, and get more applications in the mail if needed.
If You Are Rejected
Appealing a rejection is always an option, despite the slim odds for success. The odds also are slim that all your applications will be nixed. Focus on outstanding applications, and get more in the mail if there's time and it's necessary.
There's no question that this kind of bad news can hurt. Be sure to reach out to support systems, personal or professional, if you need help. And familiarize yourself with tactics for continuing to pursue the college education you need.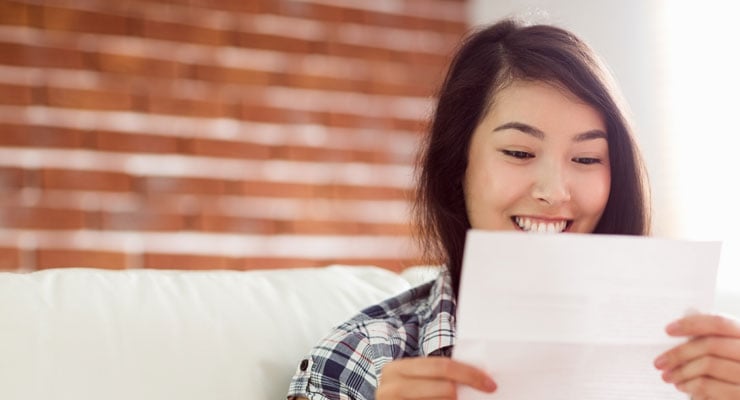 If You Are Accepted
You got an acceptance letter. Unless it was an early decision application to your dream school or only one school greenlights you, there's still a lot of work to do:
Follow all the instructions in the acceptance letter and from the admissions office.
Follow through on all pending applications that still matter.
Review all your options and go deep on researching those that still interest you. Campus tours are indispensable. Go virtual if you don't have time for or can't afford a trip.
Get a firm handle on the costs of attending your "yes" schools and the availability of financial assistance.
Make your decisions – with time to spare if possible.
Communicate your decisions to the schools you scratch off your list.
Communicate your final decision to your school of choice and get going on your long list of things to do before school starts.
Regardless of the letters you get, do what you can to stay positive during the process. And remember to stay on top of senior year studies. You don't want to lose the academic race when the finish line is so close.
Throughout the application process, admissions offices are among the best sources of important information and guidance. The USF Office of Admissions is always ready with advice and answers. Contact us online, or reach us by phone at 813-974-3350.