3 Ways College Counselors Help Students and Parents

Feeling stressed out by the college planning process? You're not alone! Deciding which colleges to apply to, application deadlines, financial aid paperwork, waiting for decisions and choosing a college to attend are enough to make anyone a little tense. The good news is you have a valuable (free) resource available to help: your high school/college counselor.
Here are 3 ways college counselors help students and their families navigate the college admission process:
3. Academic Advising
It's no secret that colleges closely scrutinize your high school academic record when considering whether to admit you. Your college counselor helps ensure you're a competitive candidate by advising which courses you should take in high school, such as AP/Honors classes or an extra year of science, mathematics or foreign language. They also make sure you stay on top of high school graduation requirements, such as community service, and avoid the senior-year slump.
If you have an idea of what you want to study in college, your counselor also can propose extracurricular activities that may make you a stronger applicant. For example, your counselor may suggest that you volunteer at a local hospital if you're interested in a medical career or join the Future Business Leaders of America if you're interested in a business career. These activities can demonstrate commitment, talent and leadership in your college applications.
2. College Planning
It can be tempting to fire off applications to as many colleges as possible. However, this can be expensive and time consuming. Meet with your college counselor to plan a more strategic approach. Together, you can research colleges and draft a list of "best-fit" schools based on attributes that are important to you, such as:
Size and location

Majors available

Campus culture

Quality of professors and academics

Cost of attendance

Reputation
Once you've decided which colleges to focus on, your counselor can help you develop an admission strategy for each. Counselors have extensive knowledge of admission requirements and how to make sure your application stands out from the crowd. They also can advise you on which standardized tests will best showcase your strengths (SAT, ACT, etc.) and
how to prepare
.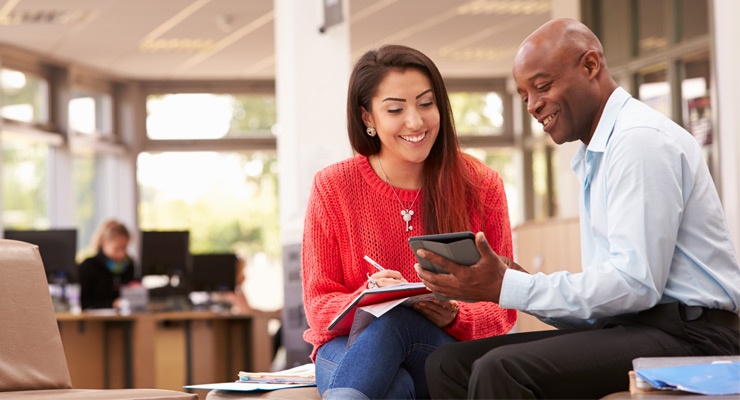 Finally, your college counselor helps to navigate your high school's processes for securing letters of recommendation and sending official transcripts to colleges.
1. Paying for College
Figuring out how to finance a college education can be anxiety-producing for students and families. Never fear, because your college counselor can help you solve this piece of the puzzle, too. Schedule some time with your counselor to learn about how to apply for financial aid, particularly how to complete the Free Application for Federal Student Aid (FAFSA).
Your counselor can also show you how to find lucrative scholarship opportunities and apply. Once you've received financial aid packages from schools you're interested in, your counselor can help you evaluate the offers and determine your best return on investment.
In addition to your college counselor, USF's recruiter advisors can help you navigate the admission process. Contact us online or at 813-974-3350 for help with all of your questions.