Campus Diversity: How to Find it

When it comes to diversifying college campuses, one of the main objectives is to promote diversity among the student population. However, campus diversity isn't always easy to find, especially for first-year students. So, how you can you uncover opportunities at your college? Below are some of the best tips and tricks for discovering a wide range of people, places, cultures, events and activities in your new home.
What Does Diversity Look Like on a College Campus?
When you step onto a college campus for the first time, the first thing that may catch your attention is something in the environment that is different from what you're used to. Diversity can be displayed as features of the college's campus, such as the different architectural styles, the variation of flora and fauna, the variety of food available on campus, and even the majors that students can pursue.
Observing these areas can provide initial insight into campus diversity. However, to experience an institution's true diversity, the most important thing you can do is to get involved. There are unlimited opportunities and resources available to students, ranging from activities to cultural organizations to sports.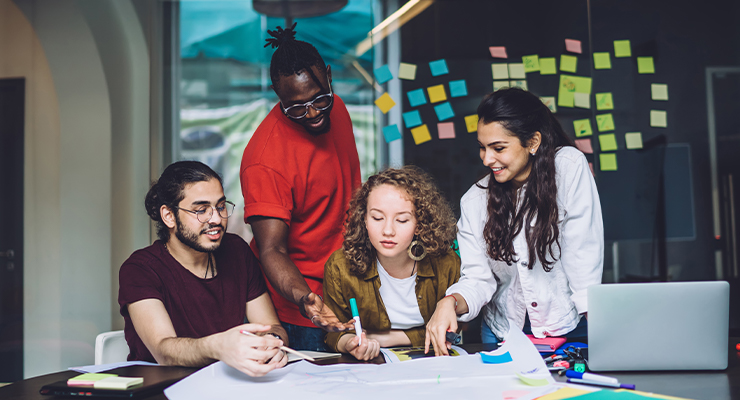 On-Campus Events
Student life may vary from campus to campus, but on-campus events are the basis upon which all student life is built.
College campuses typically host events year-round, whether they are major events such as a homecoming parade, or small gatherings for various student organizations. There is always an event to attend, which is highly recommended, especially for new students who may be trying to navigate the college campus.
One good place to start is at an organization expo. These events welcome various student organizations throughout the college to promote themselves, which often gives the members of these organizations an opportunity to invite students to their general body meetings and other events, as well as connect with them on social media in order to keep up to date with the activities of the organization.
It simply takes attending that first event on campus to spark the excitement that will have you wanting to attend more interesting events. The socializing/networking that is done during that first event can also create a domino effect that could lead to more invites to events, thus creating a window of opportunity for you to see the diversity that exists on campus.
Social Media
Social media is a tool that can be used to easily explore the diversity a college campus has to offer. Many college departments, student organizations and even business offices on campus use social media to promote events, plans, projects and also provide relevant updates to the student body.
Platforms such as Instagram, Twitter, Facebook and LinkedIn are quite popular, as they are frequently used not only for personal lifestyle posts, but also for constructive networking and promotional purposes.
Typically, social media handles are very well advertised by different organizations at on-campus events, which makes it easy for you to follow them and get active with the organizations. However, social media platforms today are extremely user-friendly, allowing you to type in key words, in addition to your affiliated college, and effortlessly find the pages of the organizations that you may be searching for.
Some colleges, like the University of South Florida, also use platforms such as Campus Labs, which allow you to search events, organizations, or specific interests, on one website, where all resources and information regarding various organizations are housed.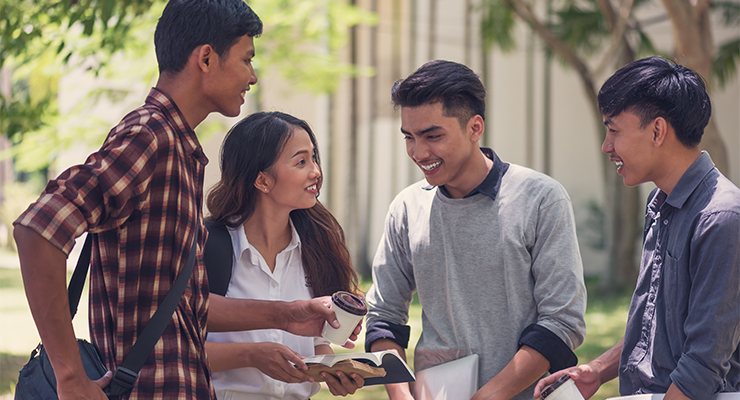 Greek Life
Most of the time, the Greek life that is seen on television don't represent diversity. The reality, however, is that there is an immense amount of diversity that exists within the Greek community, from historically black organizations such as Alpha Phi Alpha Fraternity, Incorporated and Delta Sigma Theta Sorority, Incorporated to multicultural organizations such as Omega Phi Beta Sorority, Incorporated.
Whether it's a Greek picnic, a step show, or stroll competitions, these Greek organizations have rich culture that is most definitely worth exploring.
Cultural Organizations
With some universities such as the University of South Florida welcoming students from over 140 countries around the world, we can understand how rich of a culture is expected on the college campus.
Organizations at USF such as the Caribbean Cultural Exchange, the African Students Association, Students of India Association and the Black Student Union, all have their own unique cultures to contribute to campus diversity, and these are just to name a few.
At organization expos or weekly tabling events on college campuses, such organizations can always be found portraying their purpose, advertising their upcoming events and fostering awareness of their culture to the student population.
Sports
According to an article published by the Guardian, sport is "the most unifying tool for peace in the world." It always seems that no matter how many differences exist amongst a given population, the passion for sport always brings people together, and this is no different on a college campus.
Even if you don't have the skill or talent to compete in a sport at a professional or varsity level, you can still play sports and just have fun with it. On most college campuses, there are three levels at which you can play:
Varsity
Club Level
Intramural


Varsity is the highest level, and these athletes are typically on scholarship. Club level is a middle ground where students can compete against schools within the region and the expectation is not as high as varsity sports. Intramural level, which is the lowest level of play, allows students to play more as a form of recreation.
With intramural sports, students can form their own teams and just go out on the respective fields and have fun playing the sport that they love. Most importantly, this is a prime opportunity for them to meet new people of diverse backgrounds. One day you may play against a team from the U.S., the next day a team of players from Spain, and then on another day you may play of team of black engineers.
Reflect, Seek and Take Action!
Diversity exists everywhere on a college campus, whether it is in the classroom, the dining hall, the library, or on the field. Students just need to know where to look. Have an idea of how you want to get involved, and use the following steps:
Reflect – Think about what is most important to you, what areas you would like to explore, and where your passions and interests lie.
Seek – Attend on-campus events, use social media, and leverage other important resources such as Campus Labs to actively seek opportunities of diversity.
Take Action – It is one thing to have the knowledge and resources that you need to explore diversity on campus, however, the only way to actually experience such diversity, and all that it entails, is to get involved with organizations of interest.
If you are looking to explore what diversity looks like at USF, our admissions officers are ready to answer your questions about campus, academics, and student life. Please contact us online, or call us at 813-974-3350.