College Campus Diversity: Why It Matters

There are many good reasons for making diversity a deciding factor in your college search. We can (and will) make an argument for why college campus diversity is important by citing personal advantages you can count on when you choose a diverse campus, even if you are not a minority. The best pro-diversity argument, though, is the impressive breadth of benefits that quickly becomes apparent when examining college campus diversity and why it matters.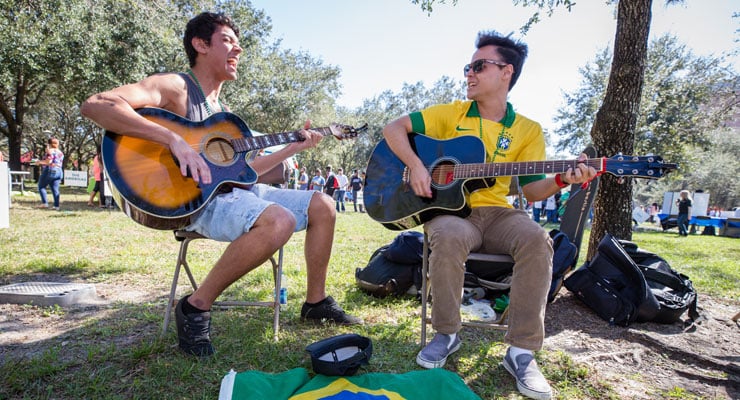 It's About Inclusion and Equity
Consider on campus inclusion and equity. If you're a student from an underrepresented group, you'll receive a warm welcome and find a supportive environment on a diverse campus. You'll feel affirmed and socially sustained when you connect with classmates who share similar religious, ethnic, or cultural backgrounds. You'll discover yourself joining in and having conversations that give you a sense of being at home, even as you expand your relationships and experiences beyond what you've always known.
Diversity should permeate the whole campus. When you choose a university that embraces a policy of inclusion in hiring, for example, you'll see yourself represented in faculty, staff, and administrators. On a campus where diversity of thought is encouraged, you'll discover the impact and influence of writers, artists, scientists, economists, changemakers, politicians, entrepreneurs, and thought leaders who share elements of your background. This is powerful inspiration as you set off on your journey to higher learning.
Key to the topic of diversity on today's campuses, though, is the recognition that it improves outcomes for all students — no matter their race, ethnicity, orientation, financial status, disability, religion, or age — even for students who think diversity doesn't apply to them.
So, as you compile your short list of ideal schools, think about the deeper and lasting benefits of choosing a diverse college campus.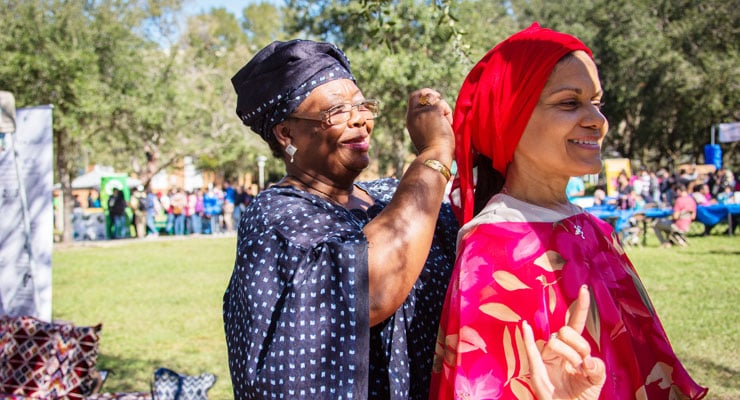 4 Reasons Diversity Matters to Every Student
One of the most logical arguments for a college experience rich in diversity is that a campus is a microcosm of a splendidly diverse world. The argument for diversity, however, should begin on a more personal level:
4. Diversity Makes You Part of Something Bigger
Amazing things happen when you smash through your comfort zone:
Your circle of contacts expands.
You meet people with backgrounds, skills, accents, ethics, tastes, and aspirations very different from your own.
You eat food you can't pronounce.
You discover, for example, a banned poet or a brilliant geneticist from a village you didn't know existed.
Once you free yourself from your small world, you'll see yourself as part of a much larger human experience. You won't celebrate all these experiences, and some could even make you cringe, but interacting with a rich variety of people cultivates mutual recognition and respect.
3. Diversity Makes You Smarter
Research suggests that you solve problems more creatively when you learn from people who are different from you. And when you're on a team of people with varied perspectives, your team will perform better than one with like-minded members.
Being exposed to different ideas and solutions on your college campus will expand your thinking and enable you to view problems from different perspectives, making success more likely.
To facilitate underrepresented students' enrollment, many colleges with a mission of inclusion offer scholarships for well-qualified minority applicants. USF, for instance, offers the Latino Scholarship Program and the Theodore R. and Vivian M. Johnson Scholarship, a competitive program for students with disabilities. In fact, USF continues to drive student success for all students.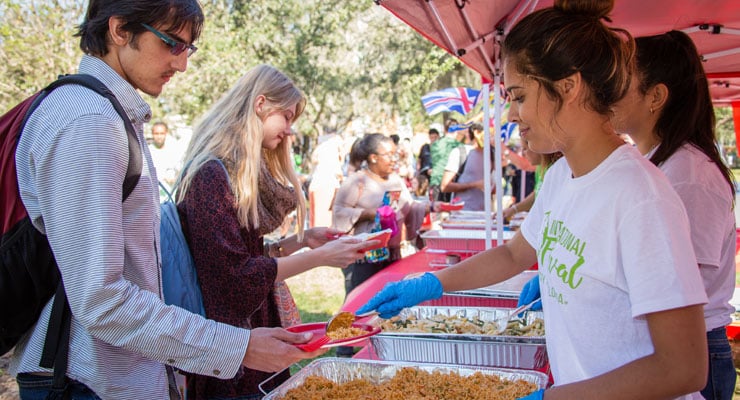 2. Diversity Makes You More Employable
When you graduate, it is more than likely that your future boss and your co-workers will not look or think exactly like you. Today, 34 percent of the U.S. workforce is diverse. That does not mean strictly nonwhite. Diversity encompasses people with disabilities, those from religious minorities, those who identify as LGBTQ, and others. You're giving yourself excellent preparation for real-world employment.
By the way, this will become even more important in the decades after your graduation. It is estimated that workforce diversity will grow to 55 percent by 2050.
1. Diversity Makes You a Better Citizen
When you choose a college committed to diversity and inclusion, you'll find yourself in an environment that demonstrates how to lead a meaningful life. A diverse campus is a cultural landscape that encourages you to pursue wisdom, truth, and justice for everyone, including yourself.
As you might expect, there is a natural affinity between diversity and advocacy. A diverse campus such as USF's can connect you with more than 600 registered student organizations offering a welcoming place to meet, serve, and advocate for change. In fact, the Office of Multicultural Affairs (OMA) can connect you with more than 40 student organizations that are culture- and identity-based.
All of them will remind you that you belong and that they're with you on your journey to becoming a more global citizen.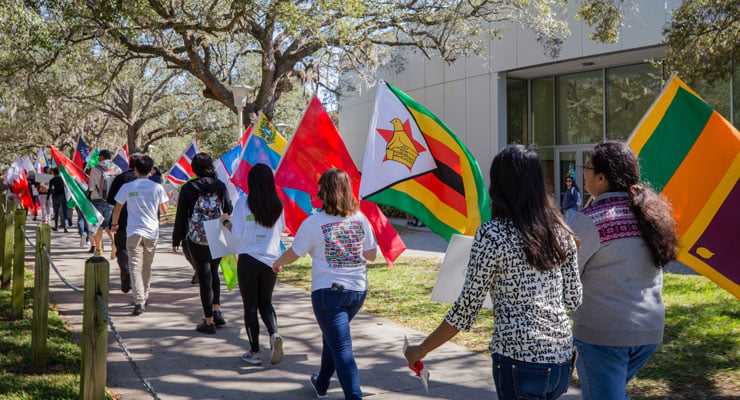 Tools and Tips for Finding a Diverse College
There are myriad tools and tips for evaluating a school's diversity. Here are a few:
Niche: Using U.S. Department of Education statistics and surveys on race, gender, economic diversity, and geography, this website compiles a list of the country's most diverse campuses.
Office of Multicultural Affairs: At USF, there are affinity groups for Caribbean students, Middle Eastern students, transgender students — a wide variety of student organizations under the umbrella OMA.

Other diverse campuses have similar offices/departments that, per OMA's mission statement, coordinate "educational, cultural, and social programs to foster experiences which create interculturally mature global citizens who are prepared to thrive in diverse environments."
Click through the websites of your short-listed colleges and check out the programming, events, and mission statements for their versions of OMA. Some schools call it Student Activities, Campus Life, or Student Affairs.

Social media: Follow campus diversity groups such as USF's Venezuelan Student Alliance on Facebook and see what they're up to, who's involved, and whether they're a match for you.

Social media could help you decide between a campus striving for diversity and one with a vibrant community dedicated to it.
If the diverse campus of USF sounds like a good fit for you, our admissions officers are ready to answer your questions about our campus, academics, and student life. Please contact us online, or call us at 813-974-3350.