College Priorities List: Choosing Between College Options

You've put in the hard work, and the college acceptance letters are rolling in. Congratulations! Now comes the toughest part – reviewing your choices and deciding which one checks the most boxes on your college priorities list. From academic opportunities to cost of attendance to location, here are the top items to consider as you evaluate your options.
Academic Opportunities Available
Whether a school has your major was likely one of your top college priorities when deciding where to submit applications. Now that you've been accepted, it's time to look beyond the basics and discover what types of academic opportunities are available outside the classroom. These are more than just extras – they can help you reach your goals after you graduate:
Are there robust study abroad programs that can expand your worldview and help you experience another culture or language?
Are there accelerated programs that can help you graduate early or combine a bachelor's and master's degree?
Are there programs for high ability students (such as an honors college) that can help you take a deeper dive into your chosen field?
Are there plentiful co-op, internship and volunteer opportunities available in the area that can help you try on a career or get experience in your field?
Are there research opportunities that can help you enhance problem-solving skills and increase your likelihood of getting into graduate school or landing a job?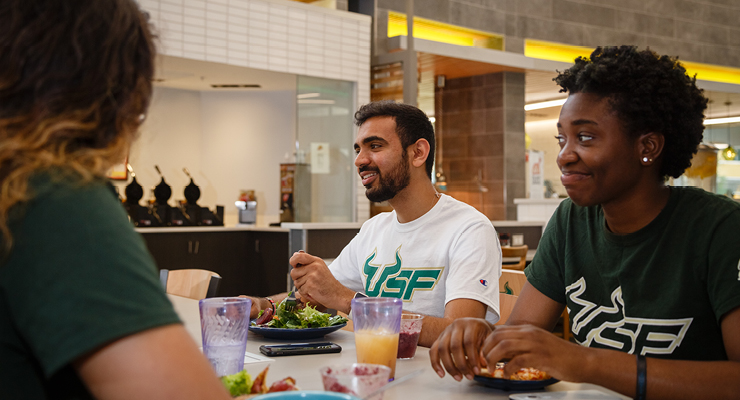 Cost of Attendance (and the Amount of Debt You May Accumulate)
Cost is at the top of most college priorities lists, and for good reason. More than half of all American students go into debt to get through college, and their average student loan debt topped $37,500 in 2020. Before making a decision on where to attend, determine which college is the best financial fit so you can avoid a crushing debt load:
Compare the financial aid packages awarded by each college. The biggest aid package isn't always the best.
Focus on the net price (tuition and fees minus grants, scholarships, and education tax benefits) of each school to determine exactly what you'll pay.
If you receive scholarships or grants from a college, find out if they are available for all four years or just the first year. Many colleges will "frontload" awards to make their offers look more attractive.
Have a frank conversation about what you and your family can afford, who will be contributing, and how much support you can expect.
Student Life and Campus Amenities
Because college will be your home away from home, carefully consider each institution's physical environment and student life. After all, most of your time will be spent outside the classroom!
Campus Vibe: Is the college a hive of activity or on the quiet side? Is the student body diverse or a bit more homogenous?
Athletics and Recreation: What kind of spectator sports are available? Are there intramural/club sports, recreation centers, fitness classes, or other activities available?
Clubs and Events: What types of student-run activities are available – academic, Greek, religious, service, special interest, recreation, and multicultural? Are there special events, such as movie nights, celebrity guest lectures, concerts, comedy shows, etc.?
Residence Halls: What

types of halls

are available – singles, doubles, suite-style, apartment style? Are there communities for like-minded students (same major, special interests, etc.)?
Dining Halls & Restaurants: What kind of meal plans and dining halls are available? Do they accommodate special diets, such as vegan or gluten-free?
On-Site Services: Does the college offer an on-campus medical clinic, pharmacy, counseling center, bank, grocery store, or other needed services?
Location, Location, Location
This old real estate mantra holds true even when selecting a college. Make a note of some important location details of colleges on your list:
What's the climate like – warm and sunny or cold and snowy?
Is it in an urban, suburban, or rural area?
Is it close to your family or a bit further away?
How close is transportation to get home (airports, train stations, etc.)?
Are there things to do off-campus?
Also, keep in mind that a college's location can impact your overall college costs. Unexpected expenses, such as long-distance travel or higher-than-average living expenses (think New York or Los Angeles), can add up quickly.
Career Services
For most students, the goal of attending college is to prepare for a successful professional career. Check to see if your selected colleges offer comprehensive career services to help you launch your job search or prepare for graduate school. Some of the services could include assistance finding a "best fit major," co-op and internship placement services, job search preparation, and on-campus job placement assistance.
Remember – No College Decision Is Final
Although choosing a college is a big decision, it's not a one-way ticket to your degree. Sometimes students wind up at a school that isn't right for them for a variety of reasons. You might want to switch to a major that isn't available at your college or move closer to home or attend a larger/smaller campus. So, don't sweat your initial decision too much – transferring to a different school that's a better fit is always an option.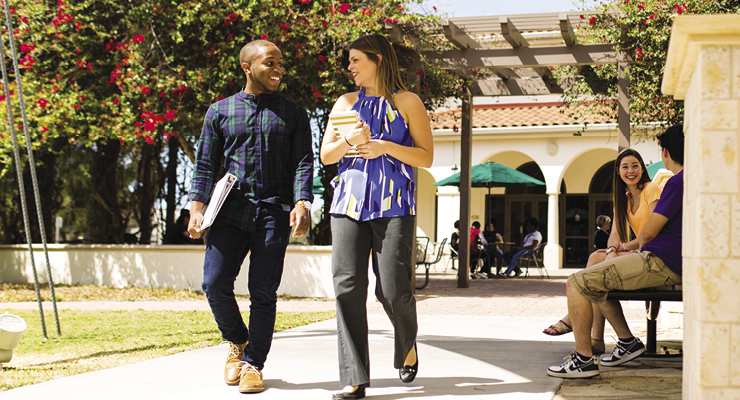 Let Us Help You Decide
If you've been accepted to USF, but you're still not sure if it's the right choice for you, we'd like to help. Contact your recruiter at admissions@usf.edu with any questions – no topic is off limits. We also encourage you to take an on-campus tour or virtual tour to see the places where you'll eat, sleep, study, and play.