How to Help Your Student Transfer from a Two-Year to a Four-Year School

When your student transfers from a two-year college to a four-year university, it can feel like they're "leaving the nest" all over again.
However, most students — four of every five entering community college — seek to transfer and earn a bachelor's degree.
Despite this common goal, the reality is that out of 100 degree-seeking community college students, only 31 will transfer to a four-year institution, and only 14 will complete their bachelor's degrees, according to a report by the Community College Research Center.
Having parental guidance and support during this transition is critical for ensuring your student reaches their end goal of a bachelor's degree.
The following seven steps will help your student prepare for transferring and find success.
7. Start Planning Early
The earlier your child starts planning to transfer to a university, the better. Helping your student create a game plan is critical for transferring successfully, even if you know things will change.
While their major or career aspirations may shift over time, the point is that your student should start from somewhere so they can gain course credits that will hopefully transfer to their four-year institution.
Work with your student's advisors to create a plan that involves the right courses they need to take and a timeline in which to achieve it. Some students can attend a two-year college and then start at a four-year college as a junior, so it only takes a total of four years to earn their bachelor's degree. If they have to repeat some classes, then this timeline isn't always feasible. Working this out with an advisor and mapping out the college pathways helps you and your student prepare for the road ahead. At USF, academic advisors are available to support students in their academic planning journey.
6. Communicate with Counselors
Counselors are a helpful resource for you and your student to tap into when creating their college plan. High school counselors, admissions or counseling offices at the two-year college, and transfer advisors at the admissions office of the four-year colleges you're considering are all valuable resources.
The following questions can help guide your conversations with these counselors across your student's journey:
Does the two-year college have a special relationship (AKA an articulation agreement) with any four-year colleges?
What grades do I need to get in my classes to get credit at four-year colleges?
What's the minimum GPA I need to maintain to get into a four-year college?
Will the credits I earn be accepted at the four-year college I'm interested in?
How can I tell if the four-year college accepts transfer credits from my community college?
Is there a limit to the number of credits that I can transfer?
What general education courses are best to take if I'm undecided on my major?
How will I finance my education after transferring to a four-year college?

5. Prioritize Grades
Grades are one of the most important criteria four-year colleges will look at when evaluating transfer students, so maintaining a solid GPA is of the utmost importance. Community college isn't just the "thirteenth grade" as some might think, or that your student can slack off.
"Community college is college," advises Stephen J. Handel, executive director of higher education at The College Board. "Parents and students should not treat the academic requirements at these institutions lightly."
4. Review the Transfer Credit Policy
When enrolling for community college courses, students should research how they can gain course credits that will transfer over. Transfer credits are crucial to successfully transferring — transfer credit loss decreases students' chances of completing a bachelor's degree, undercuts the benefits of financial aid, and adds extra time and costs for students who do not complete a bachelor's degree. However, students lose an estimated 43% of their credits when they transfer.
3. Be Mindful of Deadlines and Requirements
Transfer application deadlines will vary from school to school. However, your student will probably need to send in an application by March or April if they hope to transfer in the fall.
You should also help your student with their application if they require support. Each school will have different requirements — and those requirements can change if the student is looking to transfer into a specific program. At USF, for example, the nursing programs are limited access, so transfer students who meet the minimum requirements will be admitted to USF as Pre-nursing. They then have to submit a second application with the College of Nursing to be considered for the program.
2. Help with Financial Planning
While one of the benefits of attending community college is its cost savings, you should still help your student fill out the Free Application for Federal Student Aid (FAFSA). Also note that when your student transfers, they will have to fill out the FAFSA again.
In addition to helping with the FAFSA, you can also help them by researching if the college they are interested in offers any special scholarships or aid for transfer students. For example, USF offers several scholarships exclusively for transfer students.
Your student may also be applicable for transfer scholarships from scholarship website and third-party organizations. Read our article, Top Ways to Find College Scholarships for Free, for more tips.
Finally, you may also want to encourage your child to work part-time while attending community college to save money for their transfer. That way, they can be set up for greater financial independence once they attend the four-year university.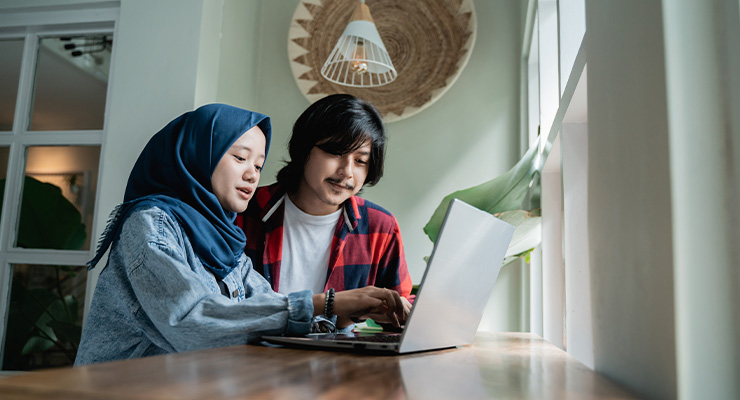 1. Stay Involved
There is a lot of red tape when it comes to transferring, so the best thing you can do as a parent is to stay involved. From attending transfer events with your child to keeping up-to-date with university admission requirements, you can support your child by helping them with all the small details of the process. Additionally, you can review your child's application materials, such as essays and personal statements, to ensure they are the best they can be.
Supporting Your Transfer Student
While transferring from a two-year to a four-year school can be challenging, you can support your student to ensure their college plan is a success. By planning early and helping them with transfer requirements and deadlines, your student will have the support they need to navigate the transfer process.
For more tips on how to transfer colleges, read our in-depth article and download our tips sheet.