Why Meeting with Your College Counselor Is Important

Think getting into college is as simple as researching a school, submitting an application, and waiting for a reply? Easy peasy, right? Maybe. You can certainly tackle the college hunt on your own, but working with your college counselor can make the process much less stressful and more effective. Why is meeting with your college counselor important? Here are seven ways they can give your search a boost.
7. Decide Which Test to Take: SAT or ACT
Nearly every college will require you to submit standardized test scores as part of its application. The good news is, most will let you choose between the SAT or ACT. Each test measures your college readiness in different ways. Students with a strong English background tend to do better on the ACT, which puts more emphasis on verbal skills, while students who are strong in math tend to perform better on the SAT. Your counselor can help you decide which test may be better for you, or whether it's wise to take both and see how you perform on each.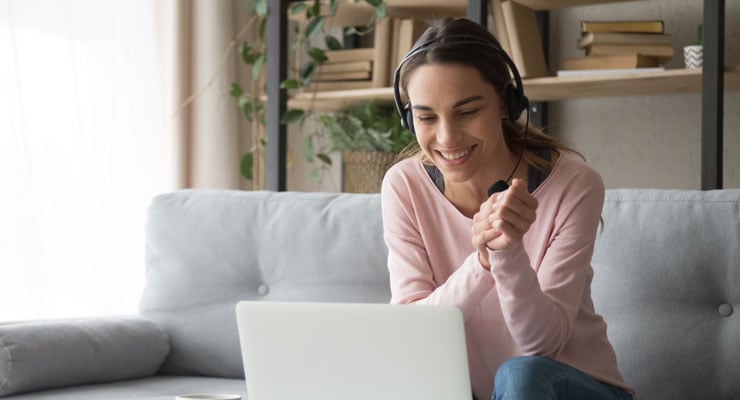 6. Build a List of Target Schools
There's a lot to consider when deciding where to apply, including academic rigor, location, cost of attendance, size, majors available, etc. Your college counselor can help you identify the factors that are most important to you in a college, and from that information, build a list of target schools to explore.
After you've done some research (and hopefully campus visits), your counselor can help you sort your list into reach, match, and safety schools and choose your final targets.
5. Determine the Best Way to Apply
You may be surprised to learn that there are multiple paths to applying for college, from early decision to regular admission. Each comes with pros and cons. For example, if you apply early decision, you'll receive a reply quickly. However, if accepted, you are contractually bound to attend the university. Your counselor can help explain the options available at each of your target schools and help you decide which path may be best for you.
4. Position Your Application Favorably
In a competitive applicant pool, your application is about more than just a GPA and test scores. Your college counselor can help position the rest of your application favorably and show the admissions committee who you are through your essays, extracurricular activities, and letters of recommendation. Counselors also know which essay topics are overused, how to use supplementary materials to your advantage, and how to explain an unusual bad grade to admissions officers.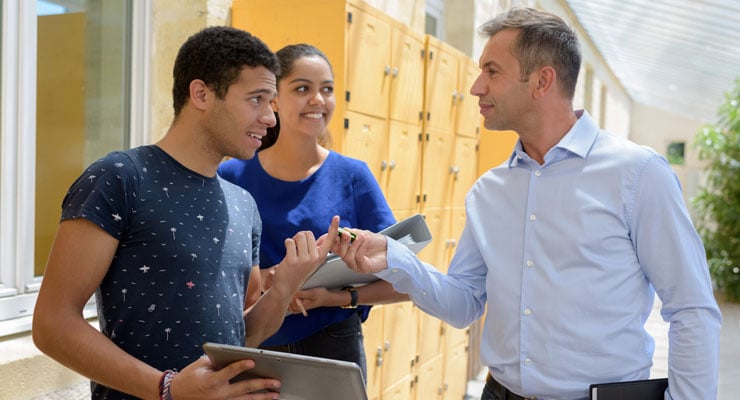 3. Explore Financial Aid and Scholarships
If you'll need some help paying for college, your counselor is well versed in the types of financial aid available and how to apply for consideration (such as completing the FAFSA or a CSS Profile). They can also recommend scholarships you may qualify for, show you how to search for additional sources of money, and explain how your family's finances may affect your scholarship search.
2. Compare Your Admission Offers
Once acceptance letters start arriving, your college counselor is well positioned to help you select the best offer. They'll often start by helping you compare the financial aid offers from each college, using a net price calculator. Hint: The biggest offer isn't always the best. Once you have an understanding of how much each college will actually cost over four years (and the amount of debt each may require), your counselor can help you make a final choice based on your finances and how well each college meets your wish list.
1. Deal with Admission Anxiety
Let's face it: The college admission process is stressful, but it doesn't have to hijack your senior year. Your college counselor has been through this process hundreds (or thousands) of times and can help you put your best foot forward, manage expectations, celebrate success, deal with disappointment, and make smart choices, all while maintaining a healthy outlook.
Now that you know WHY meeting with your college counselor is important, you're probably wondering WHEN you should start the process. Your freshman year is an ideal time, but most students schedule a first meeting and begin building a relationship during the spring of junior year. To help you get started, download our list of questions to ask your college counselor.
Have questions about the admission process at USF? Our team is standing by to help, either online or by phone at 813-974-3350.